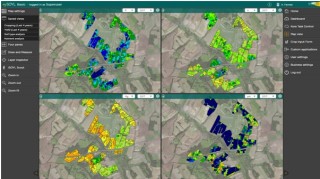 You don't know what you don't know! It's easy for us to assume that, since we provide support, training and tutorials, our customers understand how to use the tools we build, but while we use these tools every day, our customers often only use them seasonally.

How many of us have thought "I know I did it last time but I can't remember how!"? So this week I started a campaign to send MySOYL users regular tips and tricks, which I'll share here on the blog too.

The sensible place to start is with nutrient maps. Easy access to your nutrient data allows you to view the four major nutrient levels across your farm at any time. It provides evidence that you are managing your crop nutrition diligently for any scheme that demands it, satisfies GAEC obligations and provides insight into your crop production.

To correctly access your nutrient maps, follow the steps below.

·Log into MySOYL and click on the link that says "Go to mySOYL (New)>>". If you need a reminder of your login details please ask.
·Select your business from the dropdown menu
·You are now on the home screen.

The home screen allows you to select the fields you would like to view using the ticks on the left of the field, farm, or crop (1). At the bottom you can see the area selected (2).

When you are happy with your selection, click on the 'Map View' button on the right (3).
The easiest way to view your soil nutrient data for that selection is to click on 'Saved Views' on the left and then 'Nutrient Layers' (4).

Menus can be expanded and contracted by clicking the arrow (5).
For further assistance with nutrient maps or for help to delve deeper into your farm data and make good use of it, please contact me on 01635 246590 or call the SOYL team on 01635 204190.
​



Tom Parker​
Head of products and technology



For specific advice for your business related to this blog or any other aspect of precision crop production get in touch with SOYL.