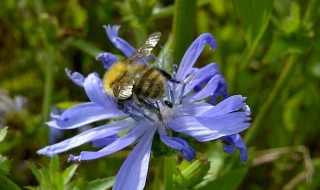 As I sit here writing this blog in my office, from the corner of my eye I can see a fairly substantial pile of paperwork relating to the ten-or-so Countryside Stewardship applications I am putting together on behalf of customers. Thankfully, Natural England has extended the deadline for submitting completed applications to 31st August, so I can breathe a little easier for now.
Countryside Stewardship has been plagued with problems from the outset, including the length of time it takes to receive application paperwork, onerous evidence requirements and late notifications of agreement offers. These problems can be quite off-putting and the number of growers applying for the scheme has been relatively low when matched against Natural England's expectations.
However, things are changing. A new system is in place for generating application packs which should help Natural England turn application requests around in just a couple of weeks, rather than the months that some have taken. Much of the photographic evidence requirement has been dropped and the new application window aims to get agreement offers out in a more timely fashion. In addition, this year has seen the development of new 'simplified' offers which, I personally think, are a great step forward.
A 'simplified' offer has been developed for each farming type: arable, mixed, pastoral and upland. Minimum (but no maximum) thresholds have been set for each option choice, with the crucial difference between these and the Mid Tier Countryside Stewardship Scheme being that if you meet the minimum requirements, you are guaranteed an agreement offer. This has echoes of the old Entry Level Stewardship Scheme which growers took up in large numbers.
To better explain what's entailed, I've outlined an example of the 'simplified' arable offer and its requirements:
You must pick at least one option from three categories:
1.Nectar flower mix or flower-rich margins and plots – minimum requirement of 1% or one hectare per 100 hectares of agreement land
2.Winter bird mix – minimum requirement of 2% or two hectares per 100 hectares of agreement land
3.Enhanced hedgerow management, skylark plots, lapwing plots, enhanced overwinter stubbles, cultivated plots and margins, supplementary winter feeding, 4 – 6 metre buffer strips, buffering in-field ponds.
As you can see, the minimum amount of land to take out of production is 3% and the minimum number of options required is three. There are very few farms that I visit that don't have at least 3% of unproductive land or awkward corners. Also, these options come with very attractive payments.
For example, a wild-flower plot is paid at £539 per hectare, wild bird food at £640 per hectare and supplementary winter feeding at £632 per tonne. The only drawback to these 'simplified' offers that I can see is that they do not give an applicant access to Capital Works grants.
If you wish to have access to Capital Works grants, or if you have a Scheduled Monument or Site of Special Scientific Interest (SSSI) feature on your holding, you should be looking at a Mid Tier or Higher Tier application. You could still put in a Mid Tier application that looks exactly like one of the new offers but with the addition of Capital Works. The difference is that Mid Tier and Higher Tier are competitive schemes, so an agreement offer cannot be taken for granted.
The next application window opens in January 2019 for agreements which will start on 1st January 2020.
With high grant rates (particularly on the arable options), 'simplified' offers, streamlining of the evidence requirements and hopefully faster turnaround times, is it time to think about generating a new income stream which could help to Brexit-proof your farm business? I honestly think so.
For specific advice for your business related to this blog or any other aspect of crop production get in touch with Kings.