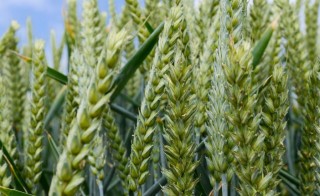 ​Disease control this season could be more challenging than normal, given the range of crops that are in the ground. We have everything from early-September-sown crops to varieties such as Skyfall which were still being drilled in early-March.
Variety and drilling date can have a significant impact on the speed at which a crop develops; in particular the time taken to reach BBCH 31 as shown in Figure 1.
Data taken from the AHDB Recommended List shows the difference to the average in days (+/-) it takes varieties to reach BBCH 31 when drilled in September, October or November.While nothing here is new, it is clear to see that there are both fast and slow-to-mature varieties. It is also clear to see the difference that drilling date has.
Using KWS Extase as an example, there is a three day difference between a crop sown in September compared to one drilled in November.While this may not sound a lot, visually there are big variations, as highlighted in Plate 1.
The timing of the T1 fungicide is fundamental to the success of the overall fungicide programme in winter wheat. While nodal growth stages give an approximate indication as to when to treat crops – the target being BBCH 31-32 (Figure 2) – the key aim is ensuring that leaf 3 is adequately protected.The target is 75% emergence of leaf 3 on the main stem, with accurate leaf dissection the only way of confirming.
Given the diversity of crops in the field this season, attention to detail will be more important than ever. Late-sown crops could potentially accelerate through the growth stages while, in early-sown crops, it is important not to confuse final leaf 4 with leaf 3. This could lead to disease levels on crucial leaves building quickly and, in turn, crops requiring additional spray passes to ensure that the gap to T2 is not more than three and a half weeks maximum.
For help or advice on anything mentioned above, please speak to your Frontier contact or ​get in touch​.