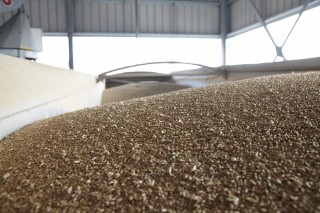 Oilseeds – USDA has little impact while forecasts increase 2020 crop
The United States Department of Agriculture (USDA) published their latest report on Tuesday. It had little effect on the soybean market as US stocks remained unchanged from the previous month's report. While global stocks were increased slightly, it wasn't enough to create any significant market movements.
In Europe this week, rapeseed prices traded at €399.75 which is the highest level since 2017. Analyst, Stratégie Grains, forecast the French 2020 crop to be 18.46 million tonnes. Although an increase from the 2019 season which represents a 13-year low, the figure is only 1.61 million tonnes higher and so still remains below the usual long-term average.
In currency, as exit polls suggest a majority Conservative win on Thursday the strength of sterling has counterbalanced the rise in European rapeseed prices for UK rapeseed. In the short-term, currency will be the main driver of UK values, particularly around the General Election and Brexit.