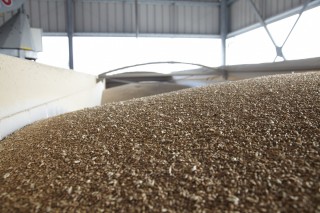 Market climbs despite volatile currency
UK wheat markets were buoyed by strong domestic demand and optimism around global trade this week, with May '20 LIFFE trading up to £151.75 on Tuesday from last week's low of £145. The General Election result pushed sterling to its highest level since May 2018, peaking at $1.35 on Friday. However, as the newly formed Conservative majority government looks set to rule out any further Brexit extension, some are suggesting this increases the chance of the UK leaving the EU without a trade deal. As a result, sterling fell back to pre-election levels and firmed UK grain prices.
Over the weekend, US/China trade talks progressed with a 'phase one' agreement which would see China purchasing an extra $50 billion of US agricultural goods. Argentina's new government also announced it would increase tariffs on wheat exports from 7% to around 12% which has stemmed the flow of farm grain in the short-term.
These two compounding factors pushed CBOT wheat 40c firmer and painted a rosy picture for US exports which have lagged this season. However, with cheaper wheat trading out of the EU and Black Sea, there comes a point where the US market has to re-align to find this export demand.
To summarise, UK wheat prices have shown resilience to volatile currency this week, instead tracking global markets firmer. However, these markets are reliant on exports and are becoming too expensive. It's therefore imperative that UK farmer sellers recognise that clear selling opportunities could be short-lived.