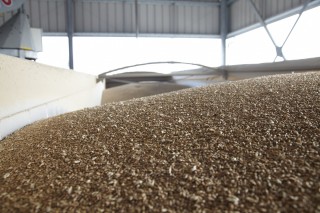 ​Currently, the underlying issue for the market is nervousness around global trade execution due to Covid-19. Buyers are still out there (Tunisia and Algeria for example), but usual offers are down in volume by circa 50%.
Old crop demand
The kill rate in the broiler (chicken meat) market has increased drastically on the back of shoppers panic buying. The same is also now true of bread; supermarket shelves are empty and the demand for wheat is significantly higher than first forecast. However, this could be the short-term picture. Due to so many individuals stockpiling products, and with the hospitality and leisure industry likely to be heavily impacted by the recent government advice around social distancing, medium-term demand for meat and cereals could be much lower.
Weak financial markets
Sterling is currently very weak against the euro. At present, the Covid-19 situation is impacting European financial markets more than those in the UK. Therefore, if sterling rallies versus the euro, we will see lower prices at home.
Oil falls below $30 per barrel
At present, the Russian ruble is the lowest it has been for four years. As a result, production has ramped up and this is keeping oil values low.
New crop position is unclear
Globally, US conditions are ideal and moisture in Australia is expected to lead to mass plantings. However, the Black Sea area is dry and this is the major bullish factor today.
Risk management strategies
In the UK, with all of the above creating uncertainty in the markets which has not been seen in a lifetime, there is no better time to utilise the risk management strategies available to you. Pools could be a very sensible option or, if you are confident in the growing crop, think about pricing forward.
For advice or more information about the grain marketing opportunities available, please speak to your Frontier contact or get in touch.