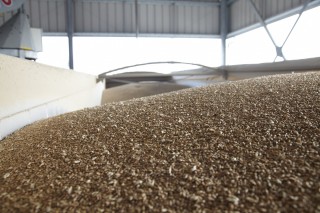 US, French and London wheat futures markets have all continued to rally this week, reaching highs not seen for almost a year and a half.
Following the signing of the 'phase one' trade deal last week, the US market is firmer as a result of expectations for export trade to China. Support there also comes from their export pace which is running 15% ahead of last year.
French wheat futures are higher on strong EU export demand which, at 15.7 million tonnes so far this season, is running 71% ahead of last year. The strike action that is crippling French export facilities is also creating a technical rise in French wheat futures as shorts try to buy back their positions in the nearby contract.
UK wheat markets continue to be driven higher by winter wheat drilling difficulties. Despite seeing less rain this week, a longer period of dry weather is needed before land work can progress in many areas. With more rain in the forecast for the weekend the domestic markets remain focussed on wheat availability for the 2020-21 season. However, old crop wheat is now uncompetitive for export and fresh business has all but stopped. 2020 wheat prices are trading at a premium to old crop and reflect import costs. For fortunate farmers that have a crop in the ground, this is an ideal selling opportunity.