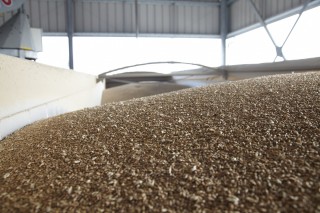 Markets fall on the back of reduced demand and firmer sterling
Since last week's global rally, UK futures and physical prices have shed around £8/t due to a downturn in domestic demand and strengthening sterling. Consumers in all sectors continue to weigh up the impact of Covid-19 on their businesses but, with sterling firming and old crop becoming too expensive to export, it feels as though time is on their side.
Supermarket demand for bread, meat and eggs is supporting wheat inclusion for feed compounders around the UK, but industrial flour usage demand has crashed as the public no longer require pre-packed flour based products. The significant fall in the value of crude oil and lower UK petrol demand has in turn put considerable price-pressure on the ethanol sector. The closure of pubs and bars has also caused a drop-off in demand for grain spirits such as gin. With much of this produced North of the the Border in Scotland, we've seen feed wheat premiums here trading at season-lows.
For new crop, last week's rally gave UK farmers a great opportunity to hedge some of their crop at considerable, historic round numbers, and we saw a high level of farm activity as a result. With the UK and the rest of Europe now trading at parity, it looks as though imports will begin calculating again. It's easy to get short-sighted with recent events, but the UK could be looking at a sub-10million tonne wheat crop so imports within touching distance could put a roof on 2020 crop prices.