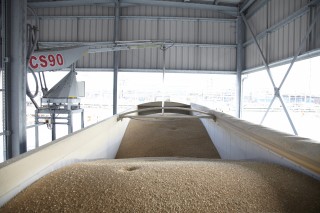 UK – Market remains flat despite supported global markets
UK feed wheat has traded in a narrow range for a month now (£5/t) and while our domestic market is flat, it hides what is happening around the globe.
Extreme weather and significant export sales have supported global markets but any follow-on to the UK market has been hampered by a rise in sterling versus the euro. Since the middle of January, sterling has rallied from £1.10 to £1.14.
Politics also remain high on the agenda but there remains no trade resolution at the moment. With the Brexit deadline also fast approaching, the UK export trade is thin as merchants wait for updates regarding potential tariffs.
Milling premiums have seen some improvements, now at £13-£14/t over feed. This is a result of millers seeking February to June cover from farmers that are either holding on to stock or who have already sold.
Today, there is an £18/t disparity between old crop and new crop. With UK crops currently in good health, the risk is that the old crop market will have to close the gap.