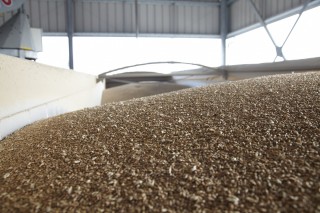 EU markets stabilise following notable volatility
European markets have steadied this week following a period of considerable price volatility seen last month.
Futures rallied €20 to 18-month highs in March as, amidst the pandemic, panic-buying gripped consumer markets and shoppers cleared supermarket shelves of bread, pasta and fresh meat. However, supply chains responded to the challenge and with supermarkets now restocked, demand has eased and markets are looking at their basic fundamentals for new direction.
From a supply perspective, traders are mindful of export restrictions adopted by the Black Sea region although it is thought the quotas imposed by Russia and Ukraine reflect the volumes likely to have been shipped during the last quarter of the season. EU wheat exports continue at a fast pace, with official Brussels data putting shipments at 24.8 million tonnes; 67% ahead of last year. French wheat shipments are well ahead of official data which will tighten the year end stocks available.
The drilling difficulties experienced as a result of the excess rainfall were highlighted by the French Agriculture Ministry this week, which put the French soft wheat area at 4.6 million hectares; 7.5% down on last year and the smallest for 17 years. This, coupled with the reduced UK winter wheat area, means the two countries are likely to produce 11 million tonnes less in 2020 than in 2019.
In terms of demand, there are concerns for wheat use in ethanol production where margins have collapsed following the severe drop in crude oil prices. Fuel demand is reportedly down over 75% as 'lockdown' persists across Europe.
Looking ahead it is unlikely Europe will have burdensome old crop wheat stocks and the ongoing dry weather is a concern for both winter and spring-drilled crops. However, the negative impact the coronavirus is having on wheat consumption is unclear.