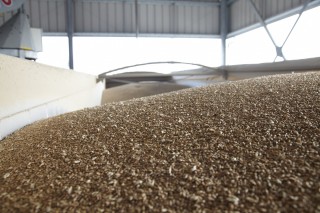 World markets were quiet on Monday as US trade closed for Martin Luther King Jr Day. This coupled with the continued government shutdown in the US means that there is still no January report from the US Department of Agriculture (USDA). This makes for slim reading of key export data which has significant influence over the old crop market at this time of year. However, markets did lift on Tuesday and Wednesday on the back of expectations that the US is now connecting with export business.
Any UK benefit so far this week has been hampered by firmer sterling as it continues to strengthen against the dollar and euro as a result of the ongoing events surrounding Brexit.
Domestic demand for old crop remains strong and this is keeping May LIFFE wheat futures in the £170-£175 range. Nevertheless, this current price is vulnerable as there is no continental export business possible in case of a hard Brexit at this stage.
On the other hand, new crop is a different story altogether. A lack of consumer interest and benign weather conditions across the northern hemisphere are allowing the price to drift daily. At present, November 2019 LIFFE wheat futures are at £155 with a £18/tonne discount to May 2019 (old crop).
​