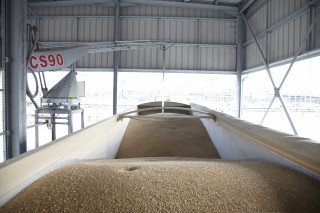 Globally, wheat prices have continued to rise on the back of the US corn planting pace.
Currently the single market driver, corn planting progress is now at a record low following adverse wet weather. Crops planted at this late stage lose yield potential, with some at risk of not being planted at all.
Last night, the United States Department of Agriculture (USDA) published the latest weekly crop data and put corn planting at only 58% complete – well behind trader expectations of 63%. This was up from 49% the previous week but, at the same point last year, there was 90% planted in line with the five-year average.
In their first estimates made earlier this month for 2019/2020 the USDA saw US farmers planting almost 93 million acres of corn, up by 3.7 million acres on the previous year. With yield slightly down from 2018, they put the total crop over 281 million tonnes. Now, as 42% of the crop remains to be planted, this represents 160 million tonnes of corn at risk and – potentially – a significant loss to the world's grain balance sheets.
Although US farmers can plant up to 10% of the crop in a day, they need the appropriate soil conditions and weather to allow it. Close attention will certainly be paid to the coming weather forecasts.
In the meantime, the speculative funds have all but bought back the record short position they had established in CBOT corn futures earlier this year, covering over 300,000 contracts since 10th May. This move has taken that market to a three-year high and helped move new crop UK wheat prices £30 per tonne up from the lows hit just two weeks ago.