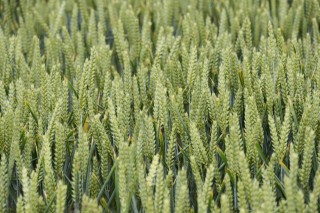 This blog was first featured as an article in the December issue of Three Counties Farmer:​
By my own admission, I don't have the best track record of sticking to New Year's resolutions. Whilst they are (in theory) usually easy to achieve, they aren't necessarily life changing and it would be a fairly safe bet to say that, by April, I'll have broken whichever tasks I have set myself.
As we prepare to turn the corner into the New Year, a look back at 2018 could warrant a toast to the grain markets which saw feed wheat trade at £200/t. As we reflect, it's also an opportunity to plan ahead and think about resolutions to protect the long term success of the farm business. I'm sure that 'staying ahead of the cost of production' will be at the forefront of many people's minds.
At the time of writing, UK AN looks set to head over the £300/t mark in January while grain markets have scaled back from the highs we saw in August and September.
Selling grain to suit both your storage and margin requirements is important but should we be looking ahead? Is it wise to sell more grain forward while values are still ahead of the last seven-year average? Taking advantage of profitable prices could be an opportunity to counteract the rising cost of fertiliser.
Similarly, with current market conditions and the uncertainty swirling around Brexit as it looms ever closer, exploring varying marketing strategies could be a sensible option.
Many growers are now looking at diversifying, be it producing crisps in bio-degradable packaging, crushing OSR for oil or turning potatoes in vodka. In this day and age, we are constantly developing new methods to add value to business. As a self proclaimed lover of Christmas, I could see myself drawing up a business plan for a Christmas tree farm. Requiring very little maintenance, it could fetch huge profits years down the line. However, as trees take around eight years to establish, it certainly wouldn't be a quick gain but sales in the US help put it into perspective. There, the average price of a tree is approximately $50 and a single acre of land can accommodate 200 of them. They can generate $10,000 per harvest; $50,000 if they plant five acres.
If my tree idea doesn't take off, perhaps a resolution focused on soil health and precision farming would be better placed. The aim here would be to minimise the inputs and save money by only applying the exact volume of fertiliser required, in turn maximising yields and therefore generating greater income. I think our colleagues at SOYL could certainly help.
Another area to consider for those drilling spring wheat is variety. We have seen strong premiums available for milling wheat over feed and considered varietal selection could see a Group 1 variety such as Mulika bring a premium over feed if the specifications are achieved.
Whatever your resolution (whether it's to start that 'new year, new me' diet or become the biggest producer of Christmas trees in the Three Counties), it's certainly worth giving new marketing strategies a thought and I wish you every success as you look to grow your farm business.
Finally, Happy Christmas and best wishes for the New Year from all of us at Frontier.