Risk Management
Frontier trades more than 5 million tonnes of grain annually, helping growers manage risk with innovative contracts, specialist advice and access to a range of end markets.
Spread the risk using a range of marketing options
Consider homes available for specific end markets and niche commodities
Utilise supply chain contracts for niche or premium crops
Stay in the market with specialist risk management contracts.
It is just as important to have a grain marketing plan as it is to have a crop production plan. Over recent years, the grain markets have become more volatile, with wheat values increasing to £200 per tonne before falling back the following year to only £100 per tonne. These dramatic changes in price need to be managed to optimise profitability each year.
We recommend developing a sensible marketing strategy to manage risk, using a number of the options available to meet your farm's specific requirements. Access to local and regional consumer homes as well as export facilities will be important to growers wishing to sell into specific markets.
Growers can consider using pool marketing as a key part of risk management strategy. This offers security of price, preferential movement and quicker payment terms.
With specialist risk management contracts and advice, growers can maximise returns and improve cash flow even in volatile markets.
Unique supply chain contracts offer benefits to growers by bringing them closer to end markets, often with specific growing protocols and quality premiums.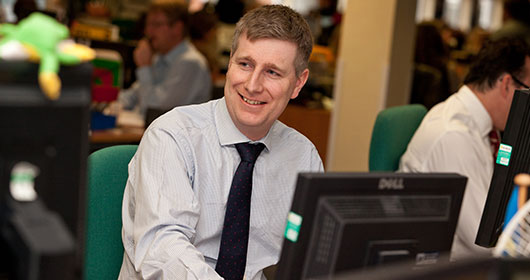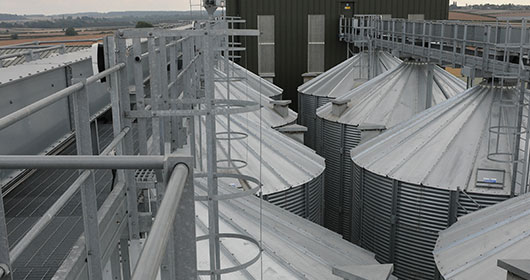 Specific risk management contracts are available and becoming more popular on farm. As growers scrutinise their cost of production and break even ratio, contracts that deliver a minimum price can be useful. These contracts protect against downward market movement but allow the grower to take advantage of the upside when the market moves.
Spot sellers will require a trading company with regional strength and a variety of outlets to ensure a price will always be available. Access to world markets is important, especially in times of volatility or uncertainty.
As a rule of thumb, an equal split between pool, supply chain and risk management contracts will give growers a fair opportunity to cover the cost of production without losing the chance to capitalise on an improving market.