Varieties
Selecting suitable varieties for the chosen end market, aligned with the farm system and rotation, will help deliver sustainable returns.
Make sure you budget for your target cost per tonne of production
Understand the characteristics of each variety
Seed treatments are becoming increasingly important as a first line of defence and to aid establishment
Sow good quality seed with known germination levels and thousand grain weights
Consider management requirements, in particular disease resistance, which is as important as yield potential.
Varietal choice will depend on the rotational strategy as well as environmental and agronomic factors. It is important to choose the right variety for the situation, taking into account disease resistance, straw strength and other characteristics.
Consider which varieties will be accepted at local end markets, which may have specific specification standards, particularly on niche or premium markets such as milling wheat. It is important to ensure that your farming system is compatible with the quality required.
Our advice is to review your yield expectations against the input costs. Make sure you have an understanding of the cost per tonne of production to help with agronomic decision-making.
It is essential to sow good quality seed. Whether you choose to purchase certified seed or use farm saved seed, you need to know the germination levels and the thousand grain weight in order to achieve accurate establishment.
Your seed treatment strategy will be based on which variety you pick and its position in the rotation. For example, if growing a second wheat then managing take-all will be critical. There are some key seed treatments which offer a first line of defence and are useful management tools for growers.
Take a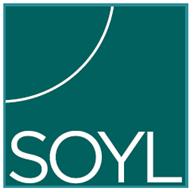 precise approach It is possible to identify the optimal seed rate for each variety in relation to the land you are drilling, the soil conditions and the drilling date. Field performance can be improved, however, by understanding soil variability. A soil survey of each field will enable variable drilling according to seed bed quality to reach optimal plant populations.
Trials have shown yield improvements of over 3.5% from variable drilling when compared with flat rate drilling. Many drills can connect to a GPS system to allow this approach.
SOYL, a division of Frontier Agriculture, is the leading precision crop production service provider in the UK. To find out more about how they can help, please click here.
3D Thinking in Action
The Frontier trials identify key characteristics of the different varieties and their relative suitability for different situations and markets. Establishment, nutrition and management strategies are also tested by variety to give growers an insight into best practice to deliver the highest yield at the right quality.
Please click here to find out more about 3D Thinking in Action.