My Technical Blog
Welcome to My Technical Blog, where Frontier's experts share regular views and updates on topical crop production matters and the latest industry news.
To read new content as soon as it's posted, sign up for email notifications here and follow us on Twitter.
To skip to a previous entry, please use the dropdown menu below.
---
18th September 2017
---
Water use on farm and new Red Tractor standards
New standards for Red Tractor will be launched on the 1st October 2017. The standards bring a few key changes to the way growers record and manage water use for irrigation. The changes aren't particularly significant and are being introduced to further improve the way we manage use of water on our land.
They do, however, have the potential to catch out growers who irrigate crops only on an occasional basis.
One of the main changes to be aware of is the requirement for combinable crop and sugar beet farmers who irrigate to keep water use records. Meanwhile, growers of fresh produce will need to keep the same irrigation records, as well as completing a water risk assessment.
The changes will help ensure that irrigation does not contaminate crops, and avoids excessive use of water for ongoing sustainability.
What's new and how will it affect you and how you use water?
Combinable crop and sugar beet growers:
Where irrigation occurs, records of water usage (source of each application, volume and timing) must be kept along with regular laboratory water tests for microbiological, chemical and mineral pollutants. It is recommended that a water management plan is produced to identify opportunities for water use efficiency and waste reduction. This could include a computer model of the crop's water requirements, maintenance plans to reduce leakages, a policy to recycle roof water or winter rainfall, and a water audit. Read full new standards
Fresh produce growers:
As well as all of the above, there must be a crop-specific water risk assessment covering all water used in crop production; including irrigation, mixing of fertilisers and plant protection products, and crop and equipment washing (where appropriate). It should identify all microbiological (including E.coli), chemical and physical risks, all sources of water used on farm and all water distribution and storage facilities. There is a requirement to update this annually. Frequency of testing is in line with the water matrix appendix. This is to be completed and can be found on page 49 of the Red Tractor Fresh Produce Standards book 1st October 2017. The water test results for fresh produce must not only be carried out on irrigation water but also on the water used for mixing fertilisers and plant protection products as well as water used for washing crops and equipment. Read full new standards
Water use, cross compliance and irrigation for all crops
As well as Red Tractor regulations relating to water, under cross compliance regulations (GAEC 2 water abstraction) it is important to remember that you must have an abstraction licence from the Environment Agency to remove more than 20 cubic meters (4,400 gallons) of water from an inland or underground source for irrigation in any one day.
Abstraction licences from The Environment Agency (GAEC 2) – some key dates to be aware of:
Billing
31st March: If you hold a water abstraction licence to abstract water between April and October, expect to receive your annual bill for the forthcoming financial year on this date. Those holding two-part tariff agreements will also receive their first bill at this point.
30th November: If you have a two-part tariff agreement for your water abstraction licence, expect to receive your second part charge after 30th November.
Submitting water readings
31st October: If you hold a water abstraction licence authorising abstraction wholly within the months of April to October, the Environment Agency will make actual abstraction return forms available to you from 31st October. You then have 28 days to submit your readings for the water you have used for the year.
1st April: If you hold a winter or all-year-round water abstraction licence (authorising abstraction outside April to October), the Environment Agency will make actual abstraction return forms available to you from 1st April. You then have 28 days to submit your readings for water used for the previous year.
Meanwhile, new requirements for potato growers who irrigate are yet to be confirmed so until then, growers should follow existing guidelines as shown in Red Tractor's Assurance Crop Module: Potatoes. Remember, it is already a requirement here to have a completed Water Risk Assessment for potatoes.
As with most things related to cross compliance and Red Tractor, nothing is insurmountable but the changes will require growers, particularly those who irrigate only occasionally, to be aware and prepared to take some time to gather and submit the information required. There's plenty of help and advice available related to meeting these regulations and record keeping which will help ensure you meet all requirements, new and existing.
Fiona Spires, Agronomist and MyCompliance advisor
For specific advice for your business related to this blog or any other aspect of crop production get in touch with Frontier.
---
14th September 2017
---
Avadex – part of a pre-em herbicide stack to fight black-grass
When it comes to managing 'difficult' grass weeds in cereal crops there is no silver bullet. What's required is a long-term plan that encompasses a range of measures which can be adapted to accommodate local conditions and seasonal variations.
Herbicide programmes remain an essential element of black-grass control. With the decline in activity of post emergence contact herbicides in many areas, due to resistance, it is crucial that we capitalise on the levels of control afforded by the residual herbicides used in a stack.
Avadex is one such residual well-suited to stacking and this year it's available in a granular and liquid form, making it accessible to more growers.
Should you be using Avadex?
Growers with 'bad' black-grass problems are more than likely already using Avadex as part of the herbicide programme. However, if black-grass has only recently appeared on your farm, the first question is where has it come from? The reality is it is likely to have been imported onto the farm either on machinery or via straw or manure and is highly likely to carry some resistance. In these situations an early zero tolerance policy should be adopted and the inclusion of Avadex should definitely be considered.
When it comes to winter barley, post emergence grass weed options are limited, so again maximising the control from the pre-emergence spray is vital, Avadex will help with this.
If you have increasing problems with ryegrass and brome then think about including Avadex in the programme.
Why Avadex?
While flufenacet remains the foundation active ingredient in the stack, tri-allate (Avadex) has proven its worth by, on average, adding 15-20% to the level of black-grass control in trials, Figure 1. It also offers good activity against ryegrasses, wild oats and bromes (subject to germination).
A robust residual stack should focus on stacking different modes of action. With that in mind Avadex (which is in HRAC resistance group N) differs from the actives found in the likes Liberator and Crystal, meaning it is well suited to stacking with these.
This year Avadex is available in two formulations, the granule (Avadex Excel 15G) and a 450g/L liquid formulation (Avadex Factor). While the granule formulation remains the strongest product, the liquid formulation will allow those growers without access to the necessary application equipment to include the active ingredient.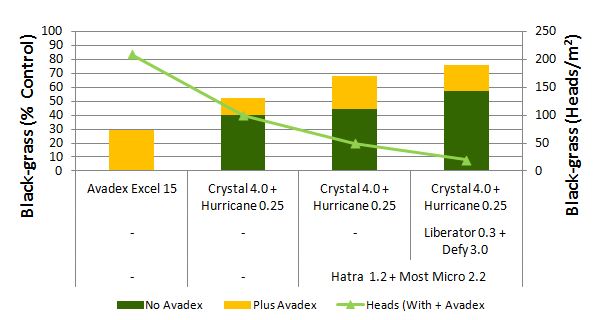 Figure 1 Frontier trial 2016/17. Benefit of applying Avadex pre-emergence as part of the residual stack. Pre-em applied 17th October, early post-em BBCH 12 – 2nd November and post emergence 29th November BBCH13 (black-grass growth stages).
Finally, I'll leave you with a few timely words of advice on effective use of Avadex this season:
Ensure drilling depth is correct – 40mm for wheat – barley is less critical
Ensure Avadex application equipment is calibrated and check spread pattern
Keep deflector plates clean and at the right angle
Operators need to be qualified to PA4 G if using the granule
Avadex has to be applied pre-emergence. Aim to apply as soon as possible after drilling and seedbed rolling
Always use as part of a sequenced approach with other active substances.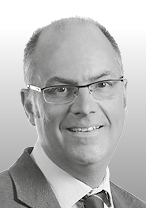 Dr Paul Fogg, crop production specialist
Liberator contains flufenacet and diflufenican. Crystal contains flufenacet and pendimethalin. Avadex Excel 15G and Avadex Factor contain tri-allate. Brand names used are Trade Marks of other manufacturers for which proprietary rights may exist. Use plant protection products safely. Always read the label and product information before use.
For specific advice for your business related to this blog or any other aspect of crop production get in touch with Frontier.
---
13th September 2017
---
Conditions looking good for early sown OSR... and weeds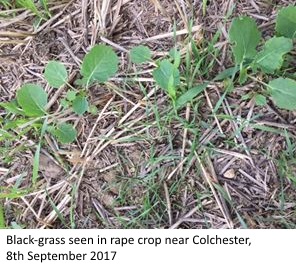 With soils generally moist and temperatures typically around 14-16oC, conditions are looking good for early sown OSR. However, inevitably this means conditions are also good for weed growth and we're already seeing flushes of black-grass emerging in young crops as seen in this emerging rape crop near Colchester earlier this week.
Timing is everything to gain control of these early grass weeds and they need a programmed approach; carbetamide (such as Crawler) and clethodim (such as Centurion Max) will provide early autumn control. Meanwhile, propyzamide (AstroKerb) is available to use later when soil temperatures drop and weed growth slows.
The importance of water conditioner and timing
Young grass weeds can be small, difficult targets and poor quality herbicide applications will compromise performance and increase the risk of resistance developing further. Clethodim is contact-acting so maximising deposition and retention on leaves will pay dividends. Using medium/fine spray droplets, applying to dry target leaves and keeping sprayer booms stable will all increase successful herbicide uptake.
Time clethodim applications for when black-grass has reached at least the 3-leaf stage. This ensures each plant catches sufficient herbicide to take up a lethal dose. Leave an interval of at least 10 days after any previously sprayed treatments (including micronutrients and biostimulants) and, if you are in a hard water area, ensure water is adequately conditioned.
To ensure effective herbicide performance, growers in hard water areas will need to take extra care. This is because the performance of some plant protection products is impaired by mixing with hard water.
The 'dim' group of herbicides are particularly susceptible to reduced performance in hard water situations (e.g. clethodim as used in early autumn control programmes). Frontier trials have clearly demonstrated the improvement effective conditioning of hard spray water, using a product such as Aquascope, makes to the performance of clethodim applied to black-grass in OSR.
Water conditioner should be added to the tank first and mixed with the full volume of spray water before adding clethodim (Centurion Max) to the tank.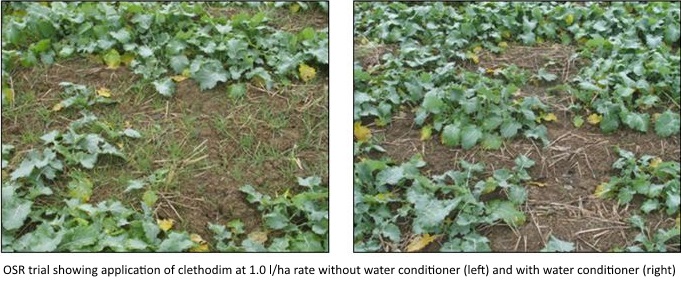 In a season of mixed conditions, there is some OSR still to drill but for those that got in early, the weeds are already demanding careful attention.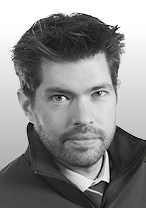 Paul Cartwright, crop production specialist
For specific advice for your business related to this blog or any other aspect of crop production get in touch with Frontier.
Brand names used are Trade Marks of other manufacturers for which proprietary rights may exist. Use plant protection products safely. Always read the label and product information before use.
---
12th September 2017
---
Hedgerows and woodland – Get ahead, get a plan
The annual period during which landowners are prevented from cutting hedges under cross-compliance recently came to an end. With this important annual restriction in place to protect wildlife from 1st March until 31st August, it's tempting to set about hedge cutting in earnest come September.
However, there are very good reasons to be selective with your hedge trimmers until January, or even February, to improve the biodiversity of your land.
Why are hedgerows so important?
Hedgerows serve a valuable purpose during the winter offering shelter and food for wildlife. Trim back too vigorously in autumn and you, and wildlife on your land, may pay later.
Delaying or staggering cutting will provide farmland birds with a source of food in the form of berries during the 'hungry gap'. This is the hardest time for birds during harsh British winters, but the rewards for preserving hedgerows go far beyond that.
Hedgerows and woodland edges offer massive benefits to a whole host of wildlife. They are a key element to farmland ecology providing habitats for various species and a number of additional benefits. For example, tussocky grass underneath a well-established hedgerow will give a home to ground-nesting birds and small mammals. These mammals will provide feed for birds of prey such as barn owls and kestrels. Meanwhile, the mammals' disused burrows will in turn provide overwintering habitat for vital pollinators such as the queen bee and predatory beetles.
It's all part of a fantastic farmland ecosystem that starts with a thriving hedgerow!
Come spring, hedgerows are the earliest source of pollen available to pollinators. A sympathetic autumn/winter hedge cutting plan will ensure fruit and pollen production is optimised. Some species, such as hawthorn, flower only on the second or even third year after cutting. Rotating hedgerow cutting in such situations, so that everywhere isn't cut back at once, will ensure a constant food source.
Hedgerow cutting

Before taking a blanket approach, assess the current performance and situation of each section of hedgerow. In this way you'll be able to create a management plan appropriate to each section. Your aim should be to cut back where essential and delay wherever possible to preserve hedgerows as much as you can.
Woodland planning
Management of woodland is another area that shouldn't be overlooked. Thinning, coppicing and clear felling will all help ensure there isn't a monoculture of tall trees without an understorey for woodland birds and other wildlife. Think about your ride management. Cutting swathes slightly deeper will create warm pockets in the sun and away from the wind. These will produce mini habitats for butterflies and pollinating insects in the summer months.
Planting hedgerows and woodland
Given the importance of hedgerows and woodland to the whole farm ecosystem the planting of new hedgerows and gap filling is vital. There are various grants available to support this through the Woodland Trust and the Forestry Commission (FC) - although the window for FC application this year's now closed.
Grants can be used on an estate to create corridors between existing woodlands or, on sporting estates, to link woodland with cover strips.
So before you fire up the hedge trimmer this autumn, take a closer look and see where you might be able to delay cutting until later in the winter.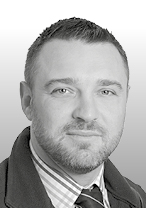 Meehal Grint, Kings technical advisor
For specific advice for your business related to this blog get in touch with Kings.
---
8th September 2017
---
Sugar beet choices for 2018
It's that time of year when growers are turning to the BBRO Recommended List (RL) to make selections for the season ahead. It's natural to be drawn to the varieties that have delivered impressive yields. That's important but there are other important considerations to heed – such as how early you will be drilling and how prone the variety is to bolters. Focusing only on yield potential could lead to problems with bolters later.
Many sugar beet growers had more trouble controlling bolters in the 2017 crop, the crop that is soon to be harvested. Clearly this was in large part down to the colder spring weather as this drives the big variations in bolting levels that we see between seasons.
The BBRO sugar beet recommended list provides a lot of detailed information that should be fully utilised when choosing varieties and, while yield is king, early sown bolters must be another of the first sections growers assess.
There are some impressive yield increases in the top line of the 2018 RL BUT a number of these high yielding varieties also have a red cross in the top line of the early sown bolters section. This red cross indicates some very high levels of early sown bolters, especially in 2016 and 2015 (compared with 2014 which was a low bolting season). Growers are only too aware that uncontrolled bolters leave a long term weed beet legacy that is very expensive to deal with.
Many growers plant as early as possible to maximise yield from a longer growing season utilising as much summer sun as we are given. This is a good strategy but when looking at the 2018 RL it is of paramount importance to match variety choice to the early sowing strategy.
Seek advice if you're unsure about variety selection. Avoid being tempted by high yielding varieties if your drilling plan and a RL red cross mean that there is also a likelihood of legacy of expensive long-term problems.
Want advice on this or any other crop production matter? Get in touch and one of our team will get back to you.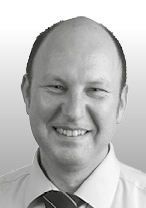 Reuben Morris, crop production specialist
---
4th September 2017
---
Mid Tier – five minutes to change your mind
Given my role, you will not be surprised to learn that I am almost fanatical about getting land managers and farmers to take a look at Countryside Stewardship and particularly Mid Tier agreements.
Oh no, I hear you groan! But give me five minutes and I will change your mind... It can't hurt to take a look, can it?
I know from my conversations, both at work and socially, with growers that people are apprehensive about Mid Tier agreements. Common worries are that there will be too much paperwork, the requirements to secure an agreement are unachievable or that implementing Mid Tier will simply take up too much time or cost too much.
But as someone who has helped steer growers through the stewardship process I say confidently that the benefits of Mid Tier – both financial and environmental – far, far outweigh the effort. With some planning and good advice, it's fairly straightforward to achieve a tidy and secure revenue stream from a Mid Tier agreement.
But there's too much paperwork, Neil!
The arable options in Mid Tier are far less onerous in terms of record keeping and evidence requirements compared to, say, the grassland options in Countryside Stewardship. Yes, you will be required to keep seed invoices and records of field operations for most of the options, but that is about as far as it goes.
Won't it cost me money, Neil?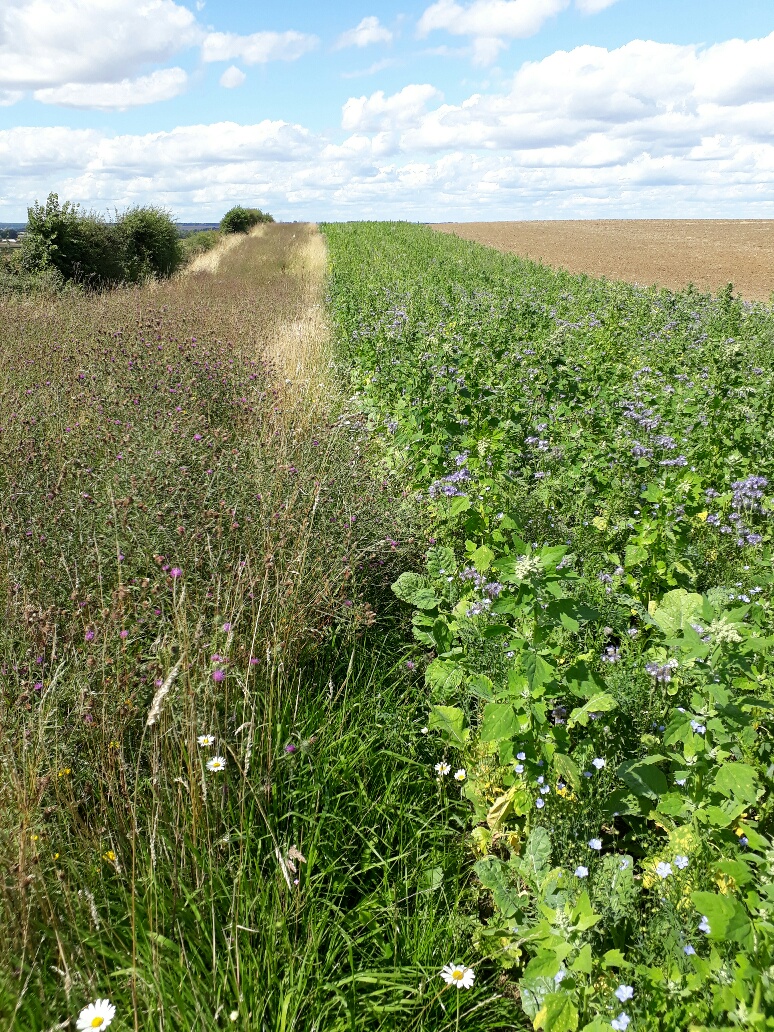 No, the whole point is it will help bring in more money! Yes, there is an outlay of some resources such as environmental seed mixtures, a little of your time and perhaps some good advice but the rewards should cancel these out... and then some!
Mid Tier to make a return from poorer land
On more marginal land, the grant rates for some of the arable options in Mid Tier stack up particularly well. For example, wild bird seed mixes pay £640 per hectare, nectar mixes are £511 per hectare, and wildflower margins are £539 per hectare. Using these options to take out less productive headlands, awkward corners, and straightening up of the cropped area can make life easier, particularly where big machinery is involved.
Mid Tier to tackle black-grass
Other options can help in the fight against black grass. Two-year sown legume fallows pay £522 per hectare and management is specifically aimed at preventing black grass seeding. Legume and herb rich swards provide excellent grazing and will suppress black grass. Paid at £309 per hectare, this is another very attractive option.
Mid Tier to support the shoot
Wild bird seed mixes can be adapted to fit in well with shooting interests, providing another win-win situation if entering into the scheme. Mixes with good agronomic options enable these plots to remain in the same place year after year. There is also an option for providing supplementary winter feeding for farmland birds which is grant aided at £632 per tonne, an activity that many gamekeepers will already be pursuing, albeit with different feed mixes.
Many of the options mentioned also form part of the 'Wild Pollinator and Farm Wildlife Package'. This is designed to address pollinator and farmland bird declines. A mixture of habitats across a minimum 3% of the farm can mean a considerable score uplift and ultimately give a much better chance of securing an agreement.
OK, the money and the benefits sound good but I don't know where to start
With Countryside Stewardship set to open for business next year, now is a great time to get some expert advice.
An initial consultation with me or any of the other Kings' MyCompliance advisory team is free of charge and comes with no obligation. I am always delighted to hear from growers who want to talk about Mid Tier for the first time... however apprehensive they are!
That apprehension is understandable after all the years of change and uncertainty we've experienced. As we navigate our way through a post-Brexit world the grants available mean that Mid Tier should be something every land owner and grower should, at the very least, explore.
If my blog convinces just one more grower to take a look at a Mid Tier agreement, I will be a happy man!
Neil Harris, MyCompliance technical advisor
Get in touch with Neil or the Kings team for expert advice on your approach to Mid Tier stewardship.
---
30th August 2017
---
Is flea beetle waiting in the wings?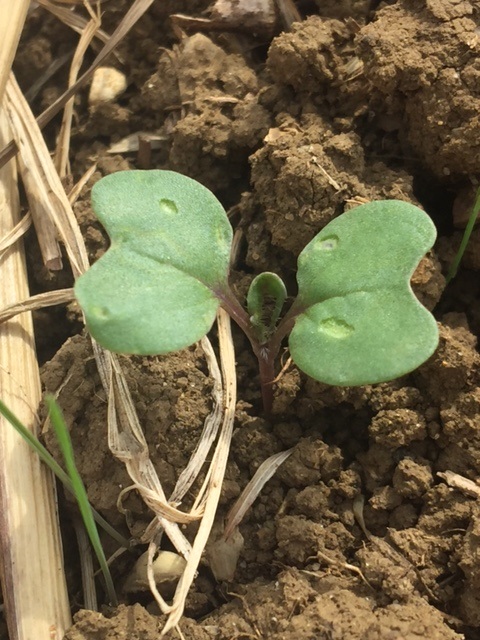 With early cabbage stem flea beetle (CSFB) activity generally lower than in recent seasons and fewer beetles emerging post-harvest, we could be forgiven for thinking we are safer from this troublesome pest this season.
But we shouldn't breathe a sigh of relief too soon because there is a way to go before our young OSR plants are 'out of the woods'. Although early drilled crops have grown readily in moist seedbeds and little or no damage has been reported, there are signs that seed being drilled now into drier seedbeds may face a more challenging time.
There is clear evidence of growing CSFB activity this week and that means that crops sown in the main drilling window (mid – late August onwards) are likely to encounter higher grazing pressure as they emerge.
Frontier agronomists have reported increased flea beetle activity this week in Oxfordshire, Hertfordshire, Bedfordshire, East Anglia, Lincolnshire and Yorkshire. We have even seen some evidence as far north as the Scottish Borders! With relatively little damage sustained to date, many crops have yet to be sprayed with an insecticide. However, beetle activity appears to be increasing with the temperatures and as drilling continues into drying soils, crops sown now could be at risk of damaging attacks.
The first photograph was sent in by one of our senior agronomists in Bedfordshire this week and shows classic shot-holing damage on OSR cotyledons. This is clear evidence that cabbage stem flea beetle (CSFB) are present, albeit there are low levels of damage... so far.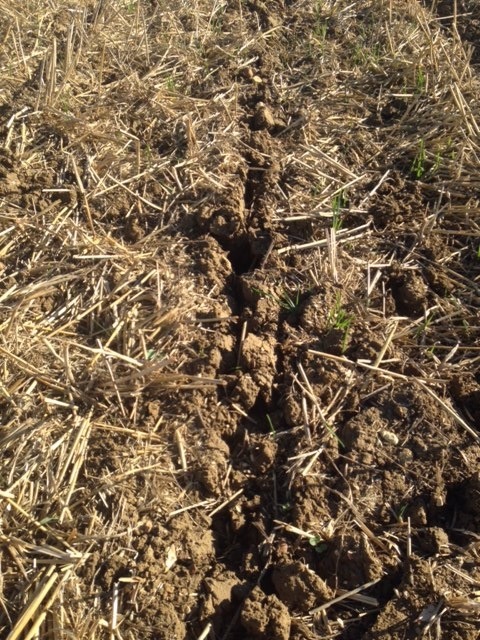 Add to that this second image taken this week in Lincolnshire, showing a field of recently drilled OSR sown on heavy land. The subsoiler leg has smeared the soil when wet, which has subsequently baked-out leaving the precious seed in an open, dry seedbed. Not an ideal start for a small seed when rapid and even emergence is the name of the game!
Getting a step ahead
Have you recently drilled OSR or are you about to load up the seed drill? The best line of attack against flea beetles is defence in the form of ensuring the most rapid emergence and robust early growth you can. Nutrition, good seedbed preparation, adequate consolidation and biostimulant applications as both seed treatments and foliar sprays will all tip the scales in your OSR plants' favour before the flea beetles move in on your crop.
The first few weeks of establishment are an anxious but important time for all of us involved in OSR management but prevention – in the form of good establishment - is always better than cure in the fight against the flea beetle.
Want advice on this or any other crop production matter? Get in touch and one of our team will get back to you.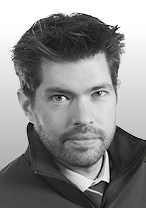 Paul Cartwright, crop production specialist