The latest edition of Frontier's e-newsletter brings you news and crop production advice from our expert team. We hope that you find this useful and informative. We welcome your feedback; you can email us at This email address is being protected from spambots. You need JavaScript enabled to view it..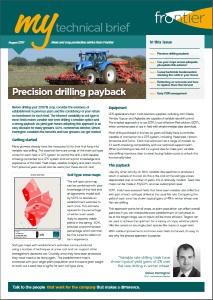 Topics covered in this edition:
Precision drilling payback
Can your crops access adequate phosphate this autumn?
Cereal herbicide fundamentals: stacking the odds in your favour
Reflecting on removals and how to replace them this harvest
Early OSR management.
Click here to view My Technical Brief
Having trouble viewing this link? Click here for a PDF version.