Farmers invited to Frontier's 3D Thinking summer open days
Throughout June and July, Frontier Agriculture is inviting farmers to join them for a series of 24 open days at their network of '3DThinking' sites across the country.
What is Frontier's 3DThinking programme?
Discovery – a look at new and emerging technologies to discover solutions for long-term arable challenges.
Development – work on varieties, crop protection, nutrition, cover crops and precision agronomy techniques at 12 trials sites consisting of 12,000 replicated plots.
Demonstration – Ten sites open year-round, showcasing key varieties demonstrated in conditions that match those of local growers.
Commenting on how farmers will benefit from attending a 3DThinking event this summer, James Moldon, head of technical services at Frontier says, "Each open day is different and is tailored to appeal to the interests of farmers local to the site. There are some common elements that growers will see, for example, we have plot tours with accompanying market and technical advice, plus moisture meter clinics which are always popular.
"However, in addition to that there will be advice that's specific and topical, such as guidance on managing 'natural capital' to meet the environmental requirements of the future. There's definitely something to appeal to anyone with an interest in crop production advice gathered from a national programme but delivered with a local flavour."
What's on at a 3DThinking Open Day?
Varieties, trials and market advice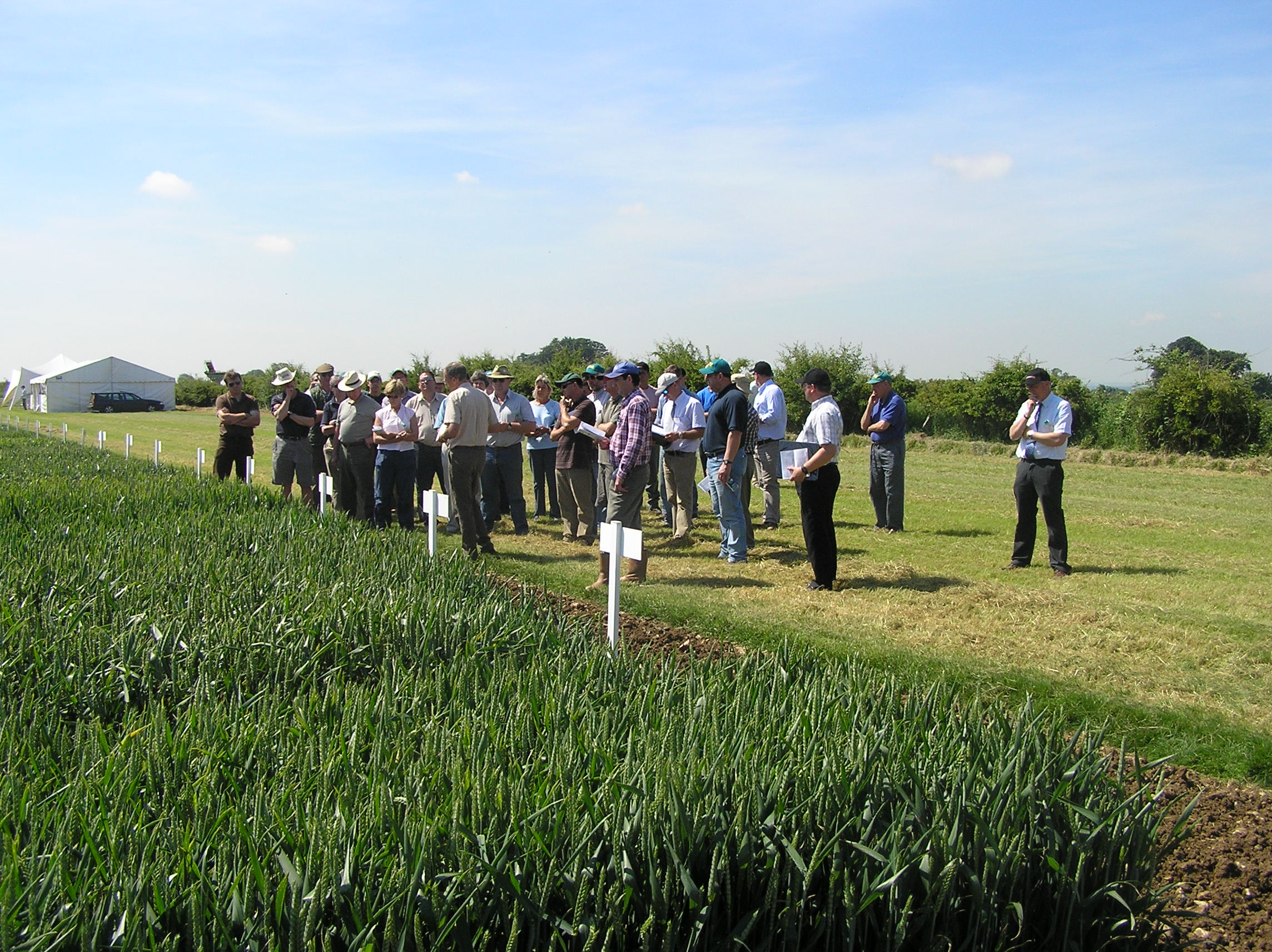 Growers will see varieties and trials firsthand, under local conditions representative of their own farm. Plots on display will include existing varieties as well as a first look at candidates for 2019, with Frontier's technical leads exploring their management requirements and how best to utilise their genetics.
Trials data gathered from the 3D programme will also be shared at the events to help guide future fungicide strategies, taking into account both existing and emerging new chemistry.
Similarly, soil health and nutritional advice will be key topical areas of discussion, with Frontier's nutrition management experts advising on suitable strategies and product choices for the coming season.
In addition, Frontier's grain marketing and trading specialists will provide an overview of global market trends and offer local insight into niche markets and contracts available for the varieties on show.
Adapting to changing environmental policy
Following Michael Gove's post-Brexit paper on environmental enhancement, more emphasis than ever has been placed on addressing the importance of 'natural capital'.
A visit to an open day will be useful for anyone looking for help with preparing to meet the potential requirements of changing agricultural and environmental policies. With guidance from expert advisors at Kings, visitors can better understand how to optimise their soil, water and biodiversity assets through green cover and environmental schemes. Offering support with Environmental Focus Areas (EFAs) and Countryside Stewardship applications, the team can help growers to deliver the maximum benefit to natural surroundings and the farm's bottom line.
Precision farming
Specialists from SOYL will be in attendance, reviewing the latest advances in precision farming. Growers will be able to explore the different methods available to optimise the output of every hectare, as well as discover the latest advances to the MySOYL platform.
There will also be the opportunity to witness a farming first at some of the events, as SOYL's technology experts explain how satellite imagery is now contributing to the provision of real-time crop biomass readings to help tailor inputs where they are needed most.
Involving the wider local community
At many of the events, local machinery dealers and chemical manufacturers will have displays and be on hand to discuss product choices.
Moisture meter check
Some events will also include a 'moisture meter clinic' where growers can have this essential equipment professionally checked and calibrated ahead of harvest.
To find out more about Frontier's 3D Thinking open days including booking details, dates and the individual events local to you, visit the Frontier website.