Join Frontier at the Lincolnshire Show
The UK's leading crop production and grain marketing business will attend the annual county show as it marks its 134th year.
As the Lincolnshire Show fast approaches, Frontier Agriculture is inviting growers to visit their team of expert advisors in the Frontier Marquee.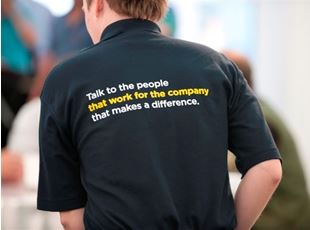 Situated next to the main ring on 5th Avenue, Frontier's Midlands team will be available across both days to discuss all things crop related including markets, seed and variety choice, crop protection products, fertiliser, crop progress, new season prospects and how to get the most from your farm business next year.
With a large customer base in the region, Frontier's regional sales manager for the Midlands team, Andrew Firth explains, "Although the Lincolnshire Show is a county show, visitors come from far and wide – many of whom are Frontier farmer customers taking immense pride in celebrating everything that is farming.
"Growers work tirelessly to produce crops for our food, clothing and fuel, as well as safeguard the industry's future with the adoption of new technologies and forward-thinking strategies. At the show, they will have the opportunity to speak directly with our experts and get advice on a number of specialist areas to help their business."
Organised by the Lincolnshire Agricultural Society, the show takes place on the 20th - 21st June 2018.
Frontier can be found at Stand 5-08 on 5th Avenue, directly opposite the Clydesdale & Yorkshire Bank Main Ring.
Tickets can be bought online, at several ticket outlets around the county or at the gate on either day of the show.
To see photos and updates from the event, follow Frontier on Twitter @FrontierAg