LAMMA silver for MySOYL yield insight tool
The precision data management tool MySOYL, part of Frontier's farm management platform MyFarm, has scooped a silver LAMMA innovation award.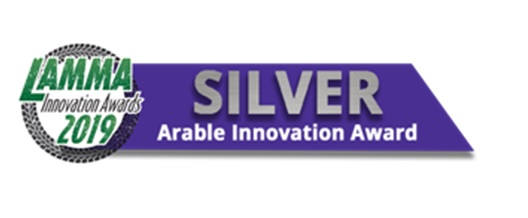 The award relates to the latest MySOYL software update which delivered a number of benefits to farmers including:
Improved yield insight – the ability to view multiple layers of data and identify/interrogate trends
Better resolution of data – improved visual representation of a farm's performance
The ability to drill down into multiple layers of data and view all areas within a section of land based on specific parameters e.g. above or below a set yield
· Access to weekly variable biomass images during the growing season, which can be included as a layer of data.
The insight tool enables further analysis beyond visual to show the distribution of yield across a field. Growers can delve into statistics behind the maps and view historic yield reports or P&K maps.
Tom Parker, head of products and technology for Frontier and SOYL explains: "We are delighted that we've been recognised in this way. MySOYL is part of a suite of tools within the MyFarm management platform. Our developers work very hard to use technology to create solutions within MyFarm that are practical will deliver improved profitability, sustainability and resilience for farmers. We are looking forward to LAMMA in January when we collect the award and, more importantly, have chance to talk about MySOYL to more growers."
The silver award will be presented at LAMMA show on 8th and 9th of January 2019 at the NEC, Birmingham. SOYL will be exhibiting at the show find them in hall 10 stand 10.122 | Indoor