6th August 2020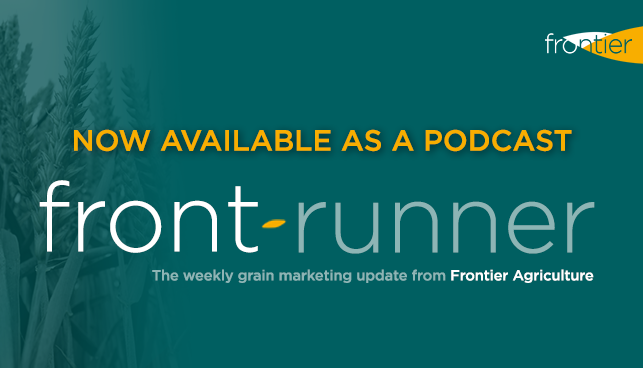 Following the introduction of an online audio version in May, Frontier Agriculture is now publishing its weekly grain market round-up – Frontrunner - as a podcast.
Frontrunner has been produced by Frontier for over a decade and after the tenth audio recording was published towards the end of July, the company moved the market report over to Acast; one of the world's leading podcast streaming and distribution companies. Listeners can now tune in straight from the company's Acast podcast channel, or subscribe and listen on other leading streaming services such as Spotify, Apple Podcasts and Google Podcasts.
Speaking of the development Frontier's group commercial strategy director, Andrew Flux, says, "Publishing our grain market update as an audio version is something we'd looked into for some time, and we're very happy that it's now available as a weekly podcast that listeners can subscribe to on the leading streaming platforms.
"The written report has always been well received and is followed by many growers, but we know that its format doesn't necessarily suit everyone – especially during busy periods when finding time to read it might be challenging.
"With harvest in full swing, it seemed a great opportunity to make the report even more accessible. Those who'd prefer to listen to the update direct from our traders can easily tune in, no matter where they are and no matter how they like to listen."
Frontier will continue to publish the written Frontrunner report to its blog every Friday afternoon, with subscribers receiving an email notification each time it goes live. For those eager to listen, searching 'Frontrunner' on popular podcast apps and websites will display the report and links to Acast, Spotify, Apple Podcasts and Google Podcasts will be included alongside the blog post too.
For more information about Frontrunner, including ways to listen and subscribe, visit www.frontierag.co.uk/frontrunner.