September 2020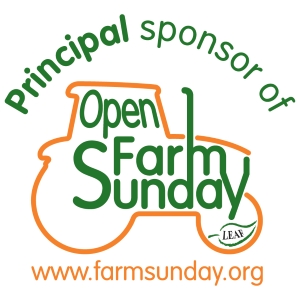 This weekend Frontier Agriculture will be celebrating the fifteenth Open Farm Sunday (OFS) – UK agriculture's annual open day. As a proud and long-standing principal sponsor of the event, Frontier will use its social media channels to promote British agriculture and host a page on the OFS website, as well as providing financial support.
Much alike most other events, Open Farm Sunday has gone 'virtual' and will be taking place online this year. Farmers across the country, including many Frontier customers, are inviting the public to attend virtual tours of their farms throughout the day. This follows the successful Online Farm Sunday which took place earlier this year. Social media activity will begin on Saturday 19th September and the event will cover two themes: 'produce and provenance' and 'wildlife and biodiversity'.
Commenting on Frontier's continued support for OFS, managing director Mark Aitchison said "We're delighted that the event will be going ahead in some form this year despite the current challenges. Open Farm Sunday presents a fantastic opportunity to share our industry with the general public and Frontier is keen to help promote the huge efforts of farmers and the wider agricultural community to produce food sustainably in the UK."
OFS is managed by LEAF (Linking Environment and Farming) with cross-industry support, including the following principal sponsors: AHDB, Arla, Asda, BASF, Co-op, DEFRA, Farmers Weekly, Frontier Agriculture, John Deere, Kellogg's, LEAF Marque, National Farmers Union, Sainsbury's, Tesco and Waitrose.
Farmers who are interested in exhibiting their farm at a future Open Farm Sunday event should register at www.farmsunday.org.