Frontier ranked 21st best large workplace in the UK
29th May 2021
Frontier Agriculture is the 21st best large workplace in the UK according to a recent survey from the Great Place to Work (GPTW) institute.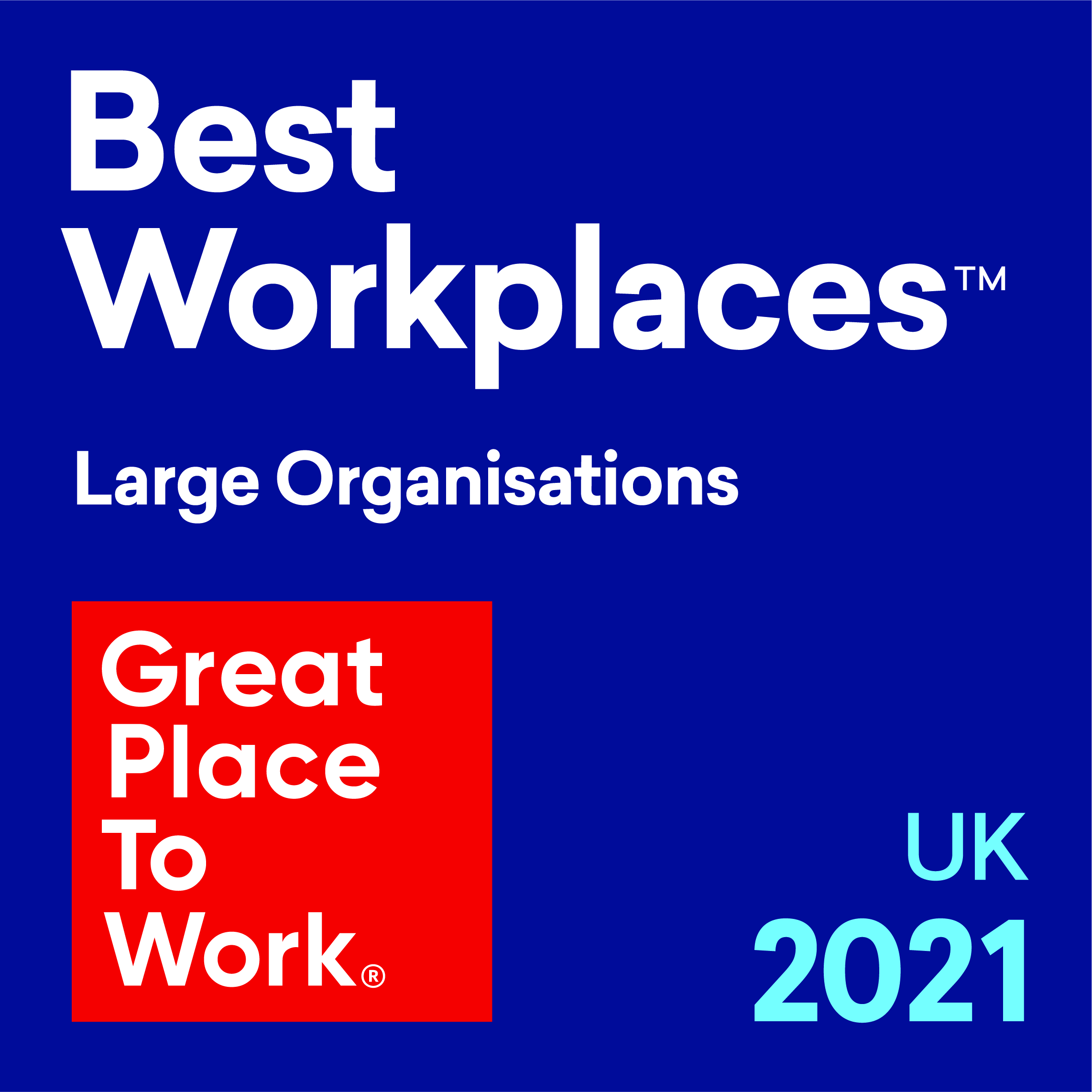 The award was presented virtually at an online event hosted by GPTW on Thursday 29th April and saw Frontier ranked amongst other top UK organisations including Adobe, Lindt UK Ltd and Danone UK.
Managing director, Mark Aitchison notes, "We are delighted that Frontier has once again been recognised as one of the best large workplaces in the UK. Our ranking reflects our continued commitment to making Frontier a great place to work.

"Frontier's success would not be possible without the hard work and expertise of our employees. Our vision is to be the first choice employer in UK agriculture and results from the Great Place to Work survey help us to measure against that goal," Mark explains.
The ranking is based on the results of a confidential employee survey, which questions employees on trust, credibility, respect, fairness, pride and camaraderie within the organisation, and a 'culture audit' submitted to GPTW by the company, which outlines and evidences its internal values and culture.
Frontier has been ranked in the top 30 UK best large workplaces every year that is has entered since it started participating in the GPTW survey in 2012. The GPTW institute compares over 10,000 organisations in more than 50 different countries and benchmarks the feedback. Companies are measured on their culture, behaviours and working environment, as these factors underpin the world's most desirable workplaces and successful businesses.
If you are interested in career opportunities at Frontier, view current vacancies here.