Calibrating your moisture meter this harvest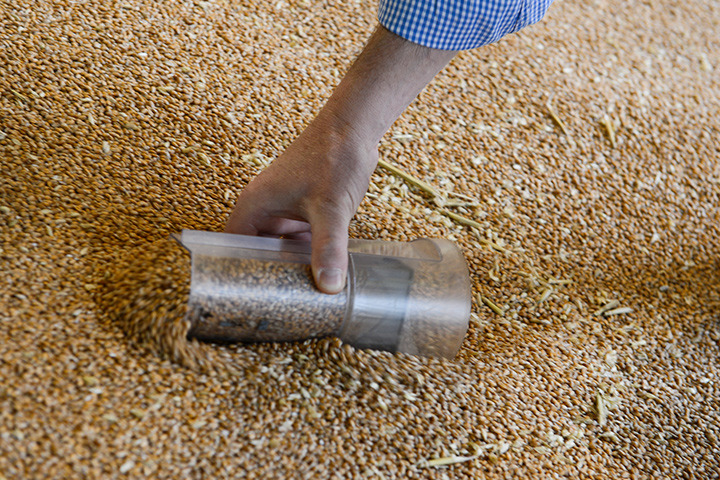 We know that many Frontier customers visit our summer 'moisture meter clinics' to have this vital harvest equipment checked and calibrated.
Due to the current Covid-19 restrictions, unfortunately we are unable to hold our usual face to face moisture meter clinics. Instead, Frontier is operating a sampling service by post so farmers can perform their own calibration checks on farm and check sample results against a laboratory tested set of samples.
Request a sample pack today
Each moisture meter sample pack contains:
500g reference-tested samples of wheat, barley and oilseed rape

The reference oven test certificates to show to a farm assurance auditor

A blank moisture meter certificate for self-certification once your checks have been completed.
The charge for this service is £22 + VAT including postage. For every sample pack sold, Frontier will donate £5 to the Farming Community Network, which is a charity that supports farmers and their families who are going through difficult times.
Please be aware that there are a limited number of packs, so please request them as early as possible to avoid disappointment.
Order your moisture meter sample calibration pack today by emailing This email address is being protected from spambots. You need JavaScript enabled to view it. with your account reference and/or trading name, or by speaking to your Frontier contact.