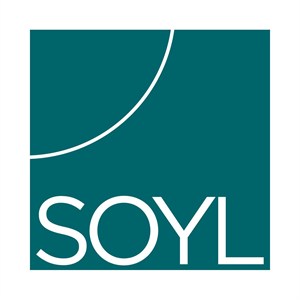 SOYL is about to begin a series of 15 Winter Workshops, taking precision farming to growers right across the UK. At these events farmers will be able to hear more about the benefits of precision farming as well as the very latest developments in precision techniques.
SOYL held a series of similar events last year which proved extremely popular, with more than 700 growers attending.
Among the topics covered by SOYL's expert team at the Workshops will be:
• Variable rate nitrogen trials results, agronomy model update and system improvements
• Variable rate seed trials results, model options and other uses for soil maps
• Turning yield map data into profit and introducing ways to make real decisions
• Research and development update - a review of current projects from SOYL's Head of Science
• A look at the online tools available to access nitrogen, seed and PK maps, direct from the farm business's computer
• Compaction mapping and variable rate cultivations
• Whole farm review - what correlates and what doesn't?
• Precision farming on a whole farm basis - the journey and the benefits.
Simon Parrington, commercial director for SOYL says, "Whether you are brand new to precision farming, or have already embraced some aspects and are ready to take it to the next stage, I guarantee there will be something for you. If you have an interest in getting more from your farm business, then come along and see the kind of projects and results we could deliver for you. And of course the events are all free!"
SOYL winter workshop dates and locations:
Thursday 15th November, The Rose Bowl, Southampton, Hampshire
Tuesday 20th November, Bentley Hotel, Lincoln, Lincolnshire
Thursday 22nd November, Tickton Grange, Beverley, East Yorkshire
Thursday 29th November, Weald of Kent, Headcorn, Kent
Tuesday 4th December, A Day in the Country, Banbury, Oxfordshire
Friday 7th December, Worcester Warriors Rugby Club, Worcester, Worcestershire
Tuesday 11th December, Claas UK, Bury St Edmunds, Suffolk
Thursday 13th December, SOYL HQ, Newbury, Berkshire
Thursday 10th January, East of England Showground, Peterborough, Cambridgeshire
Thursday 24th January, Stafford Showground, Stafford, Staffordshire
Tuesday 29th January, Marks Tey, Colchester, Essex
Tuesday 5th February, Marshall Meadows, Berwick-upon-Tweed,, Northumberland
Wednesday 6th February, St Johnson FC, Perth, Perth & Kinross
Thursday 7th February, Lochter Activity Centre, Inverurie, Aberdeenshire
All Workshops will run from 09.30 - 12.30 with bacon rolls and refreshments provided.
To reserve a place farmers should call 01635 204190, email This email address is being protected from spambots. You need JavaScript enabled to view it. or book online at www.frontierag.co.uk/news-and-events/events