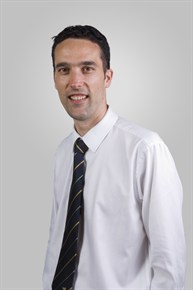 Andrew Flux, Grain Procurement Manager for Frontier considers Pool marketing and if it matters which company farmers choose to place their grain with.
Pools used to be viewed as a safe 'average price' place to market grain - but that was back when markets barely moved all season and £1/t movement in a day was seen as a shock.
Today it is all very different. With continuing volatility in the marketplace, an 'average' would be quite difficult to achieve - you can't now sell a proportion of the tonnage at the same time every month and expect to get an average over the season (as some pool marketers used to do). The target should always be an above average performance with top quartile performance an expectation of both the farmer pool member and the business responsible for looking after the marketing of that farmer's grain.
At Frontier we have no expectation or requirement for long term commitment to our Pools - we happily accept that we are only as good as our performance and commitment comes from belief that we are market leading in managing pooled grain on behalf of our customers. This need and desire to be the best means that we constantly focus on delivering a great result and use our commercial edge to work for our pool customers.
But, how can you judge a good pool against a bad pool? At Frontier we use three key measures to compare ourselves and demonstrate our expertise in pool management:
• the market average
• farmer selling averages
• competitor results.
Most pools will beat the market average - they certainly should do otherwise questions need to be asked!
Farmer selling averages may seem a difficult one to measure but, as we have in excess of 20% market share, our farmer selling averages should be considered representative. Through most of our pool periods across the commodity mix we beat the farmer selling average. This is something that may be an expectation but consider the year when grain prices stay in the doldrums for nine months of the marketing period and then shoot up £40/t in the last month at harvest - it is very easy to focus on the highest price spike. However, volatility and the unpredictable nature of our market means that chasing the price spike can just as easily result in being forced to market grain at the bottom of a price slump. This is why a balanced approach across the season is essential.
The last measure - competitor results - is slightly more difficult as these are not necessarily publically available and we are aware that many pools claim to be 'market leading'. However, one other national merchant publishes its results and for the last two years in EVERY feed wheat pool period, Frontier has been ahead. The average improvement is £13.07/t in a range of £7.03/t to £22.55/t which goes to show that the choice of pool marketer will have a significant impact on farm profitability.
So it is clear that pool marketing is not all the same and scrutiny of past pool performance is a must before the choice is made.
To speak to us about our results, contact your local farm trader or call us on 0800 227 445, email This email address is being protected from spambots. You need JavaScript enabled to view it.