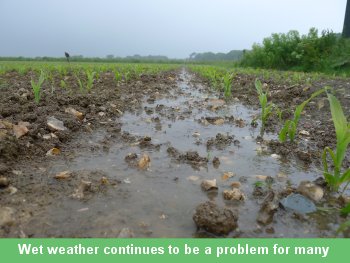 Unfortunately for many growers across all regions the incessant rainfall and cool temperatures continue to hamper conservation crop establishment. Advisors at Kings Game Cover and Conservation Crops (a division of Frontier) are busy assisting growers with advice on managing crops in these conditions. For those who have planted wild bird seed mixtures as part of a stewardship scheme, there are worries about ensuring a viable and sufficient seed supply in time for the coming winter months. With little respite immediately in sight, it is important to monitor plots for flea beetle and slugs - both of which can affect a crop's success.
Kings' advice is to ensure that regular inspection takes place to monitor for pest problems and to assess crop success to date. Where areas need re-establishing, timeliness is essential - waiting too long to 'see what happens' can lose valuable days' planting time. However, many growers will now need to wait for the ground to dry out before the land is ready to be passed by tractors and other machinery.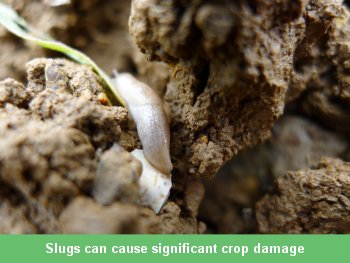 Where weeds are becoming a challenge to a crop, such as a maize, carefully consider the herbicide route to be taken. A contact, broad-leaved weed control product may be a safer bet than applying a residual herbicide which then removes the opportunity for adding catch crop seeds to bulk the crop as needed.
Whatever challenges the wet weather is presenting the Kings team can provide the most appropriate solution. And, should you need to re-establish at this late stage of the season, Kings also offers advice to help you select the right seed for the job.
Please do not hesitate to contact Kings on 0800 587 9797 for further details and advice.