Frontier has announced that it has acquired the precision farming arm of Kent based agronomy company, Farm Image. The Farm Image team joins SOYL, a division of Frontier, with immediate effect.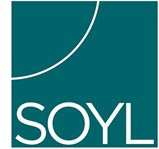 Speaking about the announcement Simon Parrington, Commercial Director of SOYL, said: "We have known the team at Farm Image for some time and very much respect their approach to customers and the culture of their business. We're delighted to welcome them and I am sure this will bring benefits for Farm Image, SOYL and our customers. At SOYL we know firsthand the advantage having a financially secure, committed parent company gives you.
"Precision farming works best when we offer expert advice delivered by a local team, but backed by a well planned programme of innovation. With a national total of 15 specialist SOYL advisors, including those joining us from Farm Image, we provide hands on support across the country. The Kent team will be able to draw on the extensive data available from Frontier's trials research programme as well as counting on their financial backing for future technological development."
Tom Parker, Managing Director of Farm Image added: "Over the last four years we have embarked on a period of rapid expansion in order to meet the needs of our customers. This deal enables us to carry on building on that. It secures the long term future of our business, as well as the service we offer customers. By joining SOYL we will be able to offer a wider range of services and ensure our business has access to the latest technology as it is developed by the team at SOYL. It's great news for all concerned."
This news further strengthens SOYL's presence in the Kent area, following the acquisition of The Agronomy Partnership (TAP) early in 2012.
Farm Image's non-precision farming services remain unchanged, including standard soil sampling, pH mapping, lime contracting, crop nutrition services, and environmental consultancy and Agricycle plastics recycling.