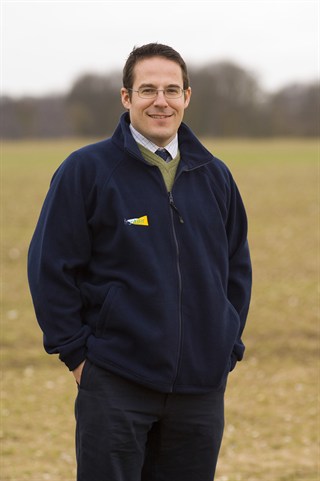 Recent oilseed rape leaf tissue test results have highlighted the need for a late season nitrogen boost in many of this year's oilseed rape crops.
Frontier's technical team has found results showing widespread crops at under 4% nitrogen status with some even under 3% - well below the desired target of 5% necessary for the best results.
Low levels of nitrogen in oilseed rape will jeopardise yields. Frontier is recommending the immediate application of a late season, foliar product such as Oilseed Extra, to combat this.
The ideal application period is at or just after petal fall. For some growers it may already be too late, but the current weather conditions mean rape harvest is likely to be delayed and so this gives a slightly wider application window than usual.
Edward Downing, Fertiliser Technical Manager for Frontier says: "I'd urge all oilseed rape growers who still have chance to give their crops this extra boost now. The majority of leaf tissue results we have seen in the last few weeks point to the need for extra late season nitrogen this year.
Many farmers, especially those where crops are less forward in the north, will still be able to improve their yield potential by applying Oilseed Extra in the next few days."
Oilseed Extra - key facts
Oilseed Extra has performed consistently well in our trials over the last four years producing on average a yield increase of 0.56t/ha
It should be applied immediately after the end of petal fall, through conventional nozzles
It is a fully formulated product with a range of important trace elements, uptake enhancers and safeners, meaning it has a very low risk of scorch
If rainfall is forecast within 12 to 24 hours after application add a latex based sticker, such as Stika.
Plan next season's nitrogen now
Mr Downing adds: "This does highlight that large reductions in applied nitrogen earlier in the season, a strategy adopted by some growers, may not have been the best course of action. Growers need to carefully plan next season's nutrition strategy now and we would advise including a late season foliar nitrogen product in that plan. To achieve the desired yield and quality, a crop needs to have access to sufficient available nitrogen."
Consult with your agronomist
Please ensure you liaise with your agronomist and comply with the NVZ regulations and Nmax limits for your crops.
Growers should always consult with a professional agronomist before making technical decisions related to their crop. To speak to a member of the Frontier team about Oilseed Extra, or for general agronomy advice, contact us today.