Free trials of MyFarm are currently available. If you would like to find out more about MyFarm, please speak to your usual Frontier contact, or get in touch with the MyFarm support team on 03330 141141 or at This email address is being protected from spambots. You need JavaScript enabled to view it. . If you already have a MyFarm account, please click here to login.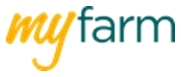 With the busy spring season upon us, the latest updates to MyFarm and the MyRecs app can help your business in the coming months.
The MyFarm system includes a range of tools which provide access to vital farm information while growers are on the move. Instead of being tied to the single computer in the farm office, everyone involved in the farm business can access MyFarm from any internet enabled device, including tablets and smartphones. This means that as well as a farm manager or secretary updating farm records in the office, a sprayer operator or agronomist can be simultaneously accessing plans or applications from another location.
With the associated MyRecs app for iPad and iPhone, growers can take their farm records out into the field to view and update field, crop, and application information from the cab. By recording spray applications straight into the app, and therefore also into the MyFarm system, sprayer operators can directly update the crop records rather than filling out paper sheets which have to be filed or re-entered at the end of the day. Growers using MyRecs over the past year have seen tangible efficiency benefits and are moving towards a truly paperless crop records system.
In time for the coming spring season, a number of features have been added to the MyFarm website and MyRecs app to further enhance the efficiency gains that the system can offer. Significantly, MyRecs is now available for iPhones as well as iPads and can be downloaded from the app store. Existing MyFarm users can contact us to request their MyRecs password.
Field and crop mapping is now available in the MyFarm crop records tool as well as the MyRecs app. Users can plot the boundaries of specific fields or cropped areas onto a satellite map, providing accurate field or crop hectarage. Using the MyRecs app, geographical inspections and points of interest can then be added to field maps, including photographic evidence of weeds, pests or diseases. Inspections recorded using the app can be shared with anyone in the farm business, including your Frontier agronomist. The ability for all members of the on-farm team to record field problems and observations helps MyFarm growers to build a total farm view and spot challenges to crop production earlier, minimising yield loss and streamlining applications.
A range of activities can now be recorded in MyFarm, including cultivations, drilling, and fertiliser applications, enabling growers to build a comprehensive summary of crop production operations.
These new additions will soon be added to the MyRecs app too, so that farm activities can be fully recorded on the go.
If you already have a MyFarm account, you can login at FrontierMyFarm.