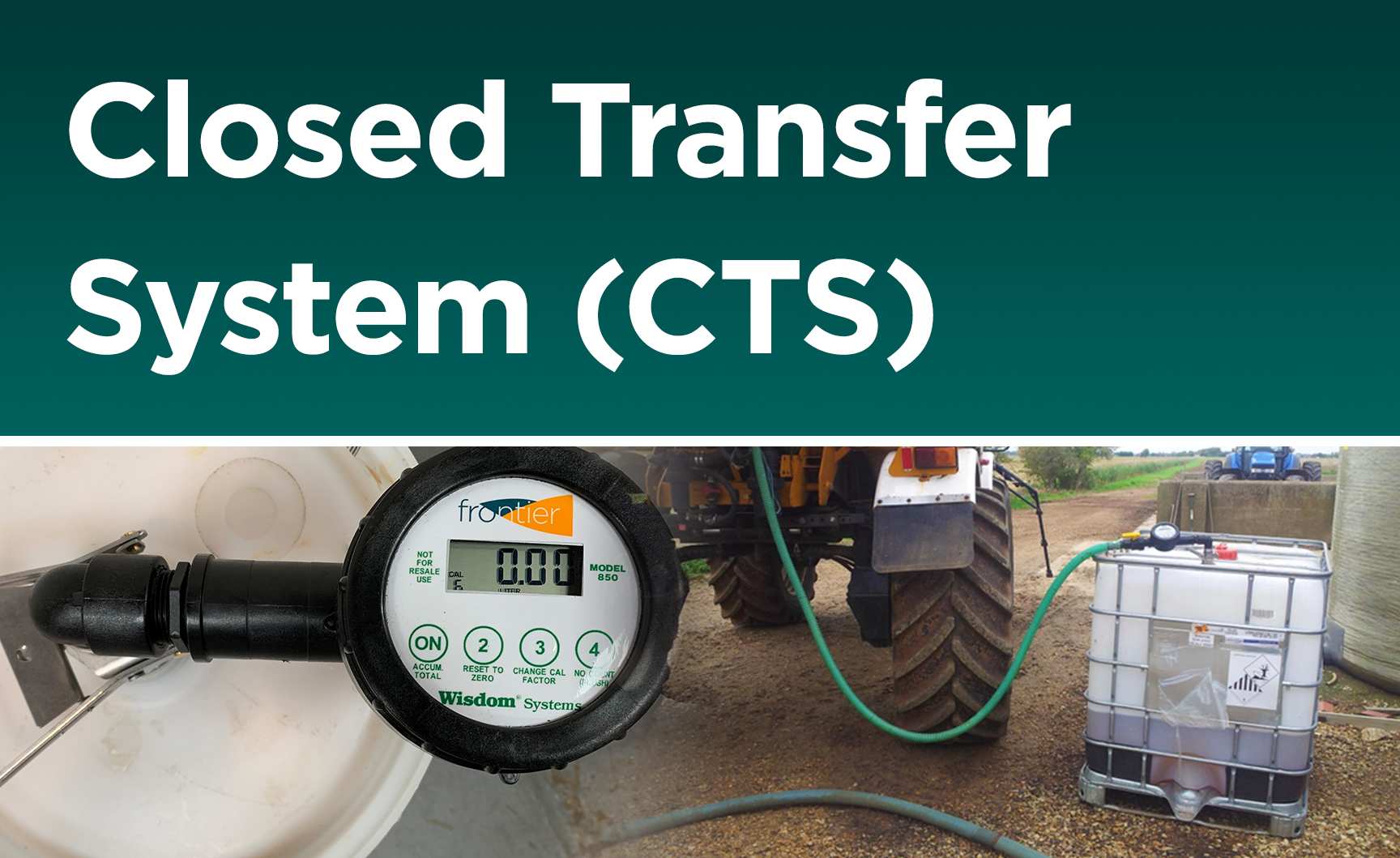 Thanks to tamper-proof technology developed by Wisdom Systems, a specialist one-way valve and reduction in manual handling, Frontier's closed transfer system (CTS) helps growers and sprayer operators manage crop protection and nutrition products in a safer, more sustainable way.
Secure. Clean. Efficient.
Benefits of the Frontier CTS:
Helps to mitigate the potential impact of the Plastic Packaging Tax (PPT) for both product manufacturers and farmers


Reduces reliance on single-use plastic containers (IBCs)


Reduction in manual handling


Fast, clean and safe loading reduces the potential for point source contamination to protect the environment and operator


Industry-standard connections make it simple to use


Directly transfers and measures product from IBC to sprayer



Products are diluted and mixed directly into the tank Increase area treated per day by 1-2 extra loads.

1. The IBC is fitted with a dip tube and valve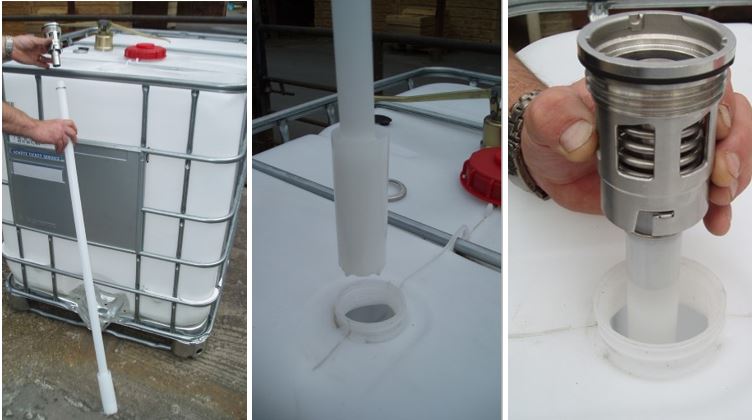 2. A tamper-proof ring is crimped into place on the IBC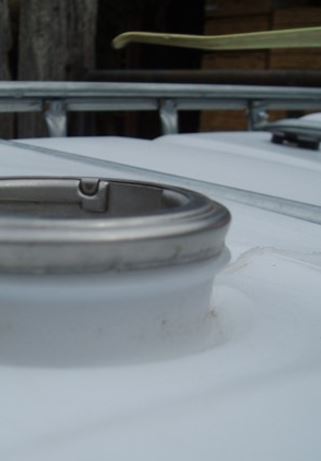 3. A tamper-evident cap is pressed into the valve for protection
(cannot be used until end user snaps the centre strip to remove)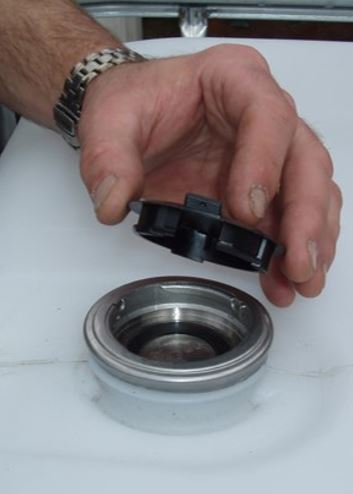 4. IBC arrives on farm sealed and secure
5. The plastic cap is snapped and removed ahead of being connected to the CTS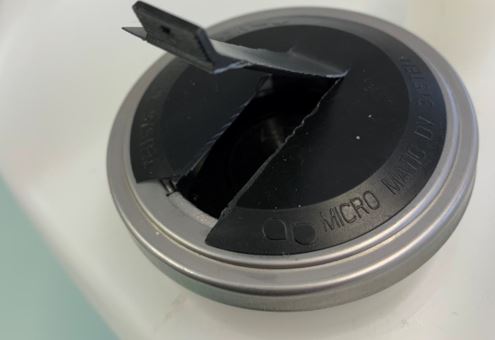 6. Dispense couplers are fixed, including two non-return valves to prevent flow back to the container and air inlet valves to balance the pressure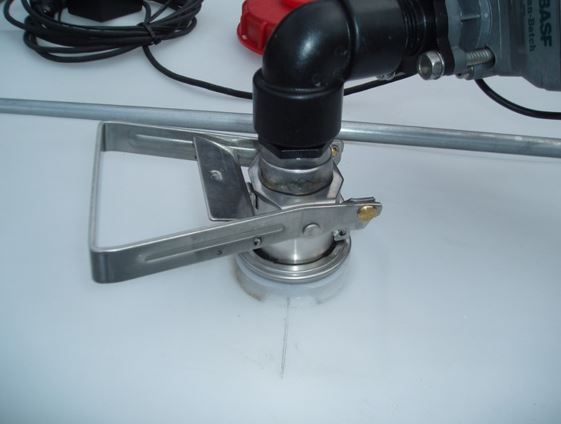 7. CTS is attached to transfer and measure the product directly into the sprayer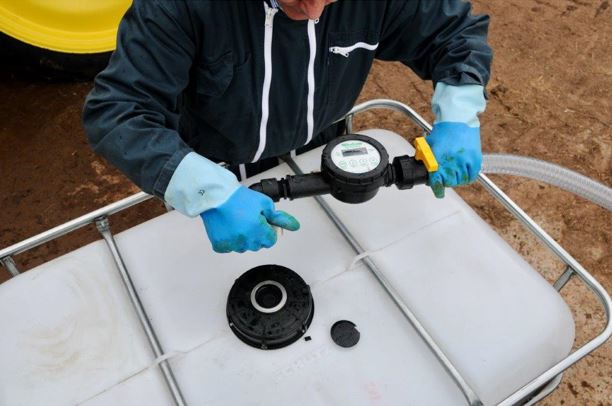 8. The suction host connected to the sprayers venturi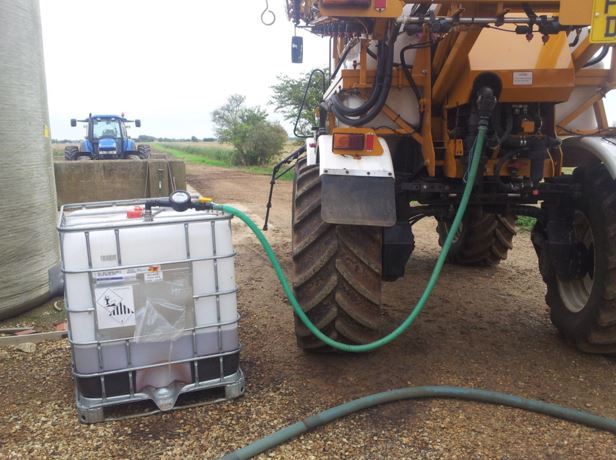 9. Products are diluted and mixed directly into the tank - the speed of transfer is typically 25l/min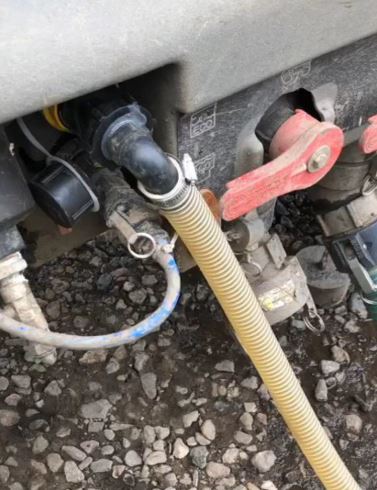 10. Empty CTS-compatible IBCs are collected from farm undamaged, clean and with all seals intact ready for refilling and future use.

Following a change in legislation for some plant protection products (PPPs) and other crop inputs, the industry has seen a compulsory move to closed transfer systems in many areas to help improve the stewardship around applications.
At Frontier, the system has so far been used by sprayer operators to apply Crown MH on potatoes. More recently, the CTS has been developed for us with Cearum CT and Nutrino Pro CT from IntraCrop, a project which includes the use of IBCs that can be refilled as many times as needed over a 5-year period - a first for the industry.
The kit is designed to be simple to use and easy to connect, reducing potential point contamination and use of plastics while protecting operators and the wider farmed environment.
Support and installation
If you'd like to incorporate the CTS into your crop management programme, please speak to your local Frontier contact for help with booking and installation.
Installations include:
12-month warranty

Additional connection parts where required

Calibration to match meter to products

Technical support from Wisdom Systems, sprayer manufacturers and/or local specialists where required.

What is included in the CTS kit?
Full assembly of the transfer system includes the couple, elbow join, flow meter, control valve and 3m hose (standard length). Other components also include a ring valve and dry break connection to support some connections where standard installation is not possible.
Users of the CTS kit can also benefit from additional guidance via the Wisdom Systems' sprayer savings calculator.
For more information about the Frontier CTS, please complete the enquiry form below.