Frontier is proud to work in partnership with Oxbury Bank and is a founding investor of the bank.
Oxbury Bank is a new agricultural bank offering financial services specifically designed for British farmers. The bank's core product is Oxbury Farm Credit, which provides farmers with a flexible, convenient and financially competitive alternative to a bank overdraft or trade finance.
A more flexible approach to farm finances with Oxbury Bank and Frontier
What products does Oxbury offer?
Oxbury Farm Credit
A new way to finance farm purchases.
This is a flagship product and is the facility that Frontier believes will be particularly attractive to farmers.
Oxbury Farm Credit provides a revolving finance account that can flex in line with farmers' seasonal cashflow requirements. Increasing working capital demands in agriculture make this a very useful additional line of credit.
This is a solution to the cash flow problem faced by many farmers having to fund inputs (seed, crop protection, fertiliser, feed, diesel) months before receiving income from the sale of their outputs (for example grain, pulses, and sugar beet).
Oxbury Farm Loans
Specialising in providing funds for diversification, productivity, land purchases, consolidation and climate projects.
6 months to 25 years
Fixed rate and variable rate
Interest only and capital & interest
Cashflow related payments.
Savings accounts
Targeted at farmers and those who love the British countryside and want to support British farming. Combining competitive savings rates with easy access to funds.
Easy access accounts
Notice accounts
Bonds
Why is Frontier working with Oxbury?
Speaking about the new bank, Frontier managing director, Mark Aitchison said "We understand the critical need for farmers to access flexible working capital solutions. We also recognise the need for a modern banking service to use bespoke digital systems tailored to support the farmer to manage their invoices, payments and cash. Oxbury has designed an easy to use, intuitive solution through Oxbury Farm Credit which will enable our customers to buy their farm inputs and finance their payments at the optimum time that suits them."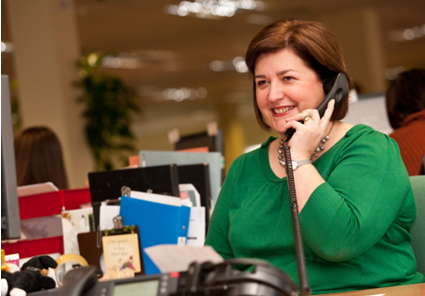 Benefits of using Oxbury at a glance
Alternative to overdraft and supplier/trade credit
Oxbury's flexibility allows farmers to buy inputs when they choose and pay for them to suit their own cashflow requirements
Quicker credit decisions than traditional banks enabling farmers to act swiftly when opportunities arise
Relationship based banking - speak to people who understand your business and the industry
Competitive pricing. Oxbury provides additional working capital at a competitive interest rate.
Flexible security requirements. Oxbury's credit approval team understands the underlying financial strength of agricultural land and buildings.
Streamline payments and enhance record keeping. Oxbury's digital tools improve the administration of invoices and payments in the farm office.
Want to know more?
Talk to your Frontier farm trader or agronomist to see how Oxbury Bank could support your business in this season and beyond. Or email This email address is being protected from spambots. You need JavaScript enabled to view it. with your details and requesting information on using Oxbury Farm Credit to facilitate your Frontier input purchases and we will get in touch. You can also contact our customer finance team directly on 01522 860120.