Early Careers

If you are fresh out of university or further education, looking to start a new career in a new sector, or take the next step in your current career, then see below the opportunities we can offer to you.
We can support you with a placement opportunity during your studies, seasonal work to gain hands on experience in different departments, and a fantastic trainee programme for those looking to join Frontier on a permenant basis. Make sure you also check out the rewards and benefits of being one of the team.
Follow the links below to jump to each section, or scroll through to see all of our Early Careers options.
Work Placements
As an integral part of the team, you will gain a full understanding of the business through a 12 month rotational placement. You will develop your commercial knowledge whilst working with our farm trading team where you will have direct contact with the customer. You will also have the opportunity to learn about supplying our wide range of products and services whilst working with our operations team, and see how we move and manage these products through working with the logistics team. Finally, you will get a deeper understanding of one of our key product lines when you join the Kings team who support the customer to achieve their commercial and environmental goals. Some of our successful placement students have gone on to take roles in our commercial, agronomy and trading teams after completing their degree.
Kathryn, one of our recent work placement students described her time with Frontier as "a great opportunity to explore multiple sections of the business in just one year - an experience that not many other companies offer." During her time at Frontier, she had the opportunity to work with different teams throughout the business which greatly increased her confidence. Why not watch our video below and hear from Kathryn herself about what a normal working day is like on a work placement at Frontier, as well as her experience of our recruitment process.
How to Apply
We take applications for our work placement programme from September to November every year. If you are interested in applying for our next work placement opportunity, please check our current opportunities listing.
Trainee Programmes
As a trainee at Frontier, you don't need to come from an agricultural background or have an agricultural degree. It is more important to us that you have the right attitude and are commited to developing your skills and abilities to deliver results both for our customers, and for the company. When trainee positions become available, we look for individuals from all walks of life including those who have recently completed their studies, received relevant qualifications or diplomas, or those who are simply ready to take on a new and exciting challenge in their career. You can find all of our trainee positions listed below with details of what you could expect to be doing in each role.
Trainee Positions
Please refer to our current opportunities to check if we have live Trainee opportunites and follow the application process from there.
Alternatively, you can register your interest for future trainee opportunites through our expression of interest form. Please note, by completing this form you are registering your interest and not applying for a specified role. Should a role become available that matches your areas of interests and experience, a member of our team will be in contact. In line with GDPR regulations your information will be kept for a year and will then be deleted from our system.
Harvest Temps
Our harvest temp programme is perfect for students who want to gain on-the-job experience during summer holidays from university, or for someone who simply is looking for a temporary job over the summer months. As a harvest temp, you will work either as a grain sampler or in our operational team on one of our 48 sites around the country. Many of our harvest temp workers have gone on to do our work placement programme for their sandwich year at universty, or join Frontier in a full time role.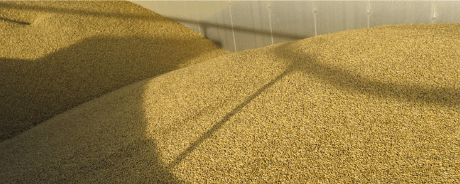 We recruit for Harvest Temp positions from February each year and you would be expected to work from July - September/October. Check our current opportunities listing to search for our Harvest Temp vacancies.
Grain Sampler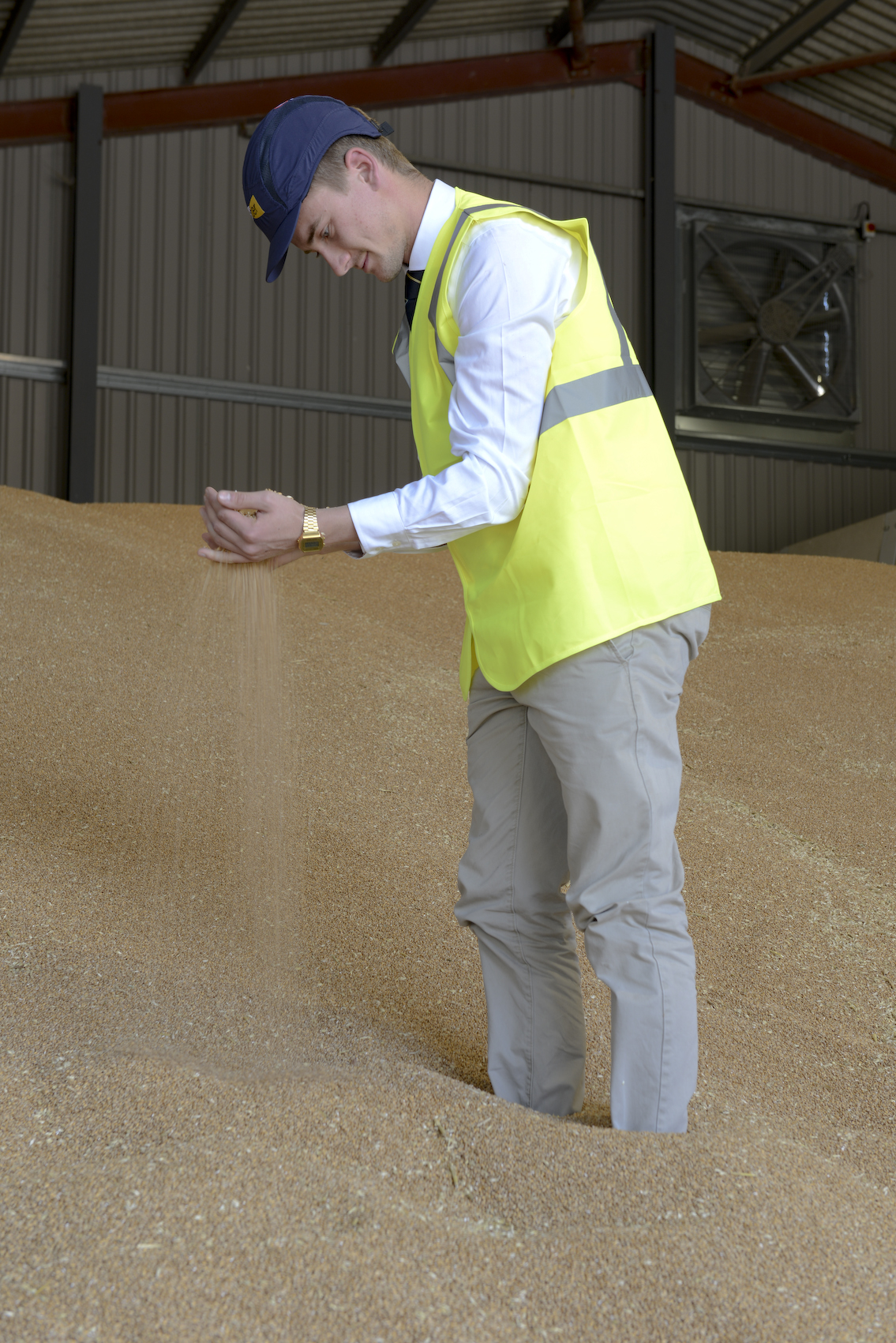 As a grain sampler, you will be responsible for collecting grain from farms and stores, ensuring that bags and documentation are completed correctly and arranging sampling appointments with customers via telephone. You will be required to deliver an excellent level of customer service and have the ability to communicate with a variety of people both internally and externally.
This role involves driving between different farms to collect grain samples and delivering these samples to our labs to be tested. A full UK driving licence is therefore necessary if you are interested in becoming a grain sampler.
Operations Team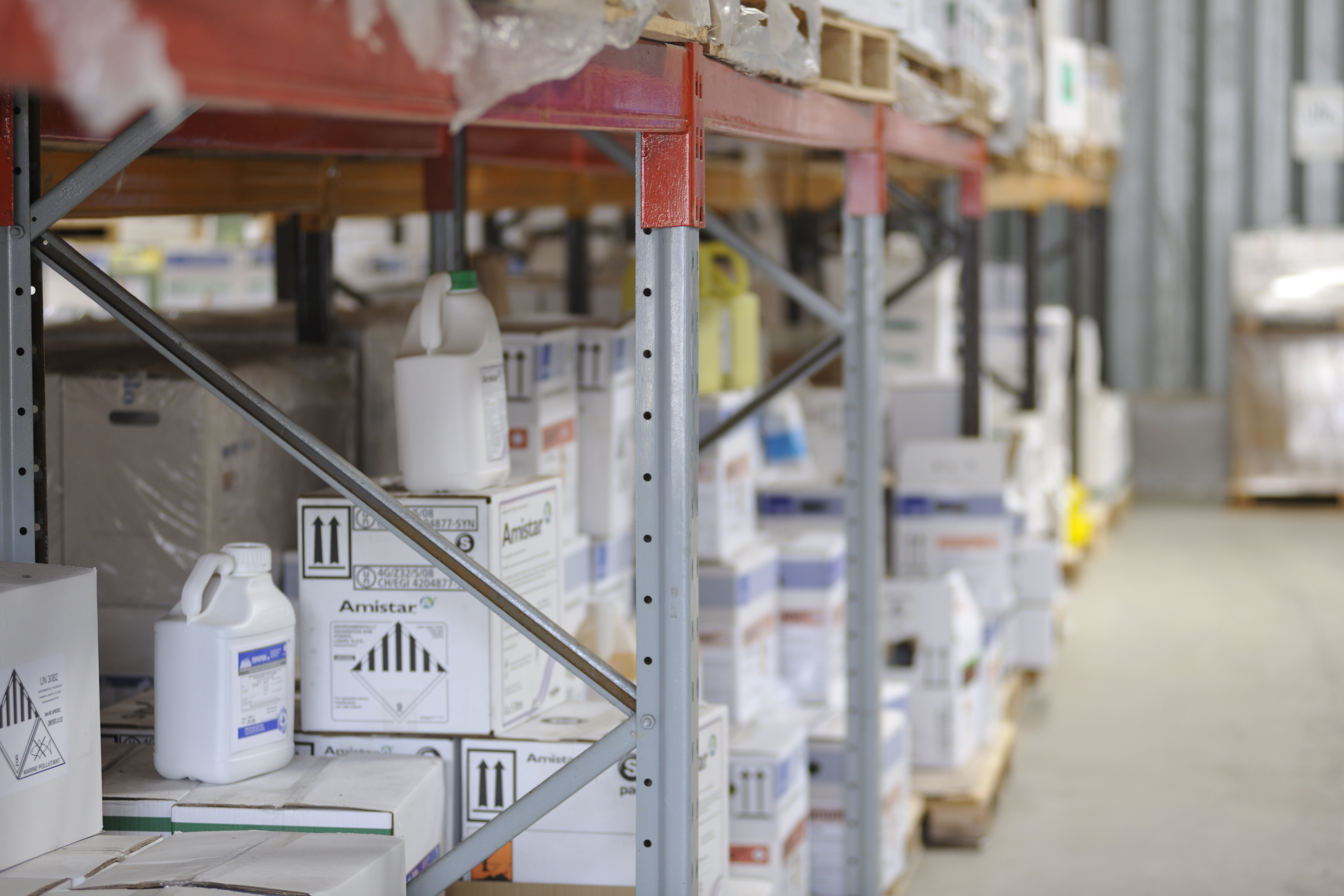 Working in our operations team can mean a number of different roles, including lab assistant, forklift driver, seed processor or working in our warehouse, among many more. All of these roles are site-based and may involve doing tasks such as loading seed bags, tipping bulk lorries, testing and recording seed samples and facilitating audits. These roles require a high level of communication, the ability to be flexible with your approach to work and a willingness to learn and develop new skills.
Although some of our operational roles require some experience or qualifications (see job adverts in our current opportunities for more information), full training will be given to our harvest temp workers.
If you have any questions about these roles or want to speak to someone about the harvest temp opportunities that we have, please contact This email address is being protected from spambots. You need JavaScript enabled to view it..