Yield
Implementing appropriate crop production strategies will lead to improved yields as well as better quality performance.
Consistency is important for long term farm profitability
Take an integrated approach with careful attention to detail and expert advice
Review past performance and benchmark against trials and other farms.
In times of uncertainty, volatility or low pricing in commodity markets, it is important to build more consistency in to crop production systems. We have reached a yield plateau in many crops in the UK and in order to overcome this we must take an integrated approach to growing crops, focusing on getting the basics right and using the technology that is available to make better decisions about production strategies.
The greater the yield, the lower the cost per tonne of production, so optimising costs rather then cutting them is the best way to maximise yields. Take time to consider how fixed costs can be better managed as well as focusing on reducing the cost of crop production.
Yield starts with the genetic potential of the variety. It is essential to choose the right variety for your soil type and region, build yield through soil health and sound nutrition, and protect that yield using the latest technology and crop protection programme.
Attention to detail in agronomy leads to more effective crop management. Regular field walking by an expert advisor will enable each crop to be managed according to the season. For long term yield improvements, take further advice from specialists in soil health, precision mapping and crop nutrition. Continual review of past performance against trials data and benchmark farms will support improvement.
The aim is to optimise yield through a clear understanding of soils, using the best available products in combination with a targeted crop protection and nutrition strategy.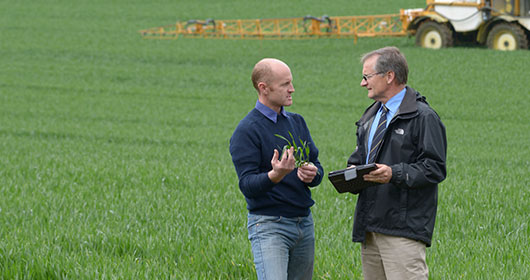 Take a Precise Approach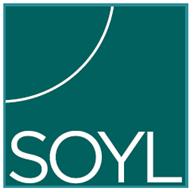 Growers using yield mapping can upload data to MySOYL, creating historical performance maps. Yield trends across a field – and against specific nutrients – can be viewed for multiple years. Yield comparison between fields or benchmarking against other farms will also help inform future decisions. SOYL, a division of Frontier Agriculture, is the leading precision crop production service provider in the UK. To find out more about how they can help, please click here.
3D Thinking in Action
Better yield and quality, particularly on less fertile soils, are achievable for all crops, but the cost effective use of inputs to deliver profitable and sustainable yield is the ultimate goal. Information from the trials network provides detailed data to support on farm advice for improved future decision making. Please click here to find out more about 3D Thinking in Action.