Providing growers with long term, sustainable solutions to improve soil health and resilience.

Sustainable food production is more important than ever, not least because of the political, economical and social pressures affecting our global food supply chains.
The Government's Agriculture Bill is now law and with a significant focus on protecting "public goods" such as soil, sustainable land management practices that also help farmers meet the demand for responsibly produced, high quality food are top of the agenda.


Why should we be looking at soil health?

Our soils provide critical ecosystem services that contribute to our very survival.

The quality and health of soil has a direct impact on the quality of food produced. It is the foundation of successful crop production.


Soils are complex living organisms that need to be cared for and managed. If everything is in good order underground, it benefits the activity on top.

Resilient soils help farmers withstand increasingly unpredictable weather patterns, as well as buffer against fluctuating market prices.

The health and sustainability of our soils are a core part of agricultural legislation and policy.
How is soil health defined?
Soil health can be divided into physical, chemical and biological areas. It is important to understand these and how each area interacts with the other.
Physical
Good soil structure supports air and water movement. It aids moisture and nutrient retention, reduces compaction and creates an optimum rooting environment that will mean better disease and drought resistance for the growing crop.


Chemical
Good soil health means optimising the levels of macro- and micro-nutrients in the soil. Recognising their relationship with soil texture, Cation Exchange Capacity (CEC) and pH will improve soil and plant resilience.


Biological
Microbial activity is a vital element for soil health as it drives nutrient and organic matter cycling into the soil. Measuring the microbial biomass in the soil and linking it to organic matter levels leads to better management of overall soil health.


Soil Life helps growers get a deeper understanding of their soils.

With a range of report packages - compiled and examined by our soil and plant health experts - providing you with data to help you to identify areas for improvement, our team will work with you to develop an action plan for the future.


Soil Life also includes a farm-based research network.

Working in partnership with seven host farmers as part of our 3D Thinking trials and research programme, these soil health demonstration sites mean we can share scientifically proven management techniques.
"We're researching practical soil management solutions that farmers can implement to improve farm resilience and productivity, while also meeting sustainability targets."
- Jim Stotzka, lead on sustainability
Soil Life information booklet

Learn more about how the Soil Life service works and see a breakdown of the different soil analysis packages available.

Compare our Soil Life reports

Ready to investigate what's going on beneath your feet? Our reports are split into three categories so you can find the one best suited to you.

Discover more about our sites

We're working with farmers across the UK to investigate soil management techniques in a range of conditions and rotations.
Would you like a greater understanding of your soils?
Speak to your local agronomist or click the link below to get in touch.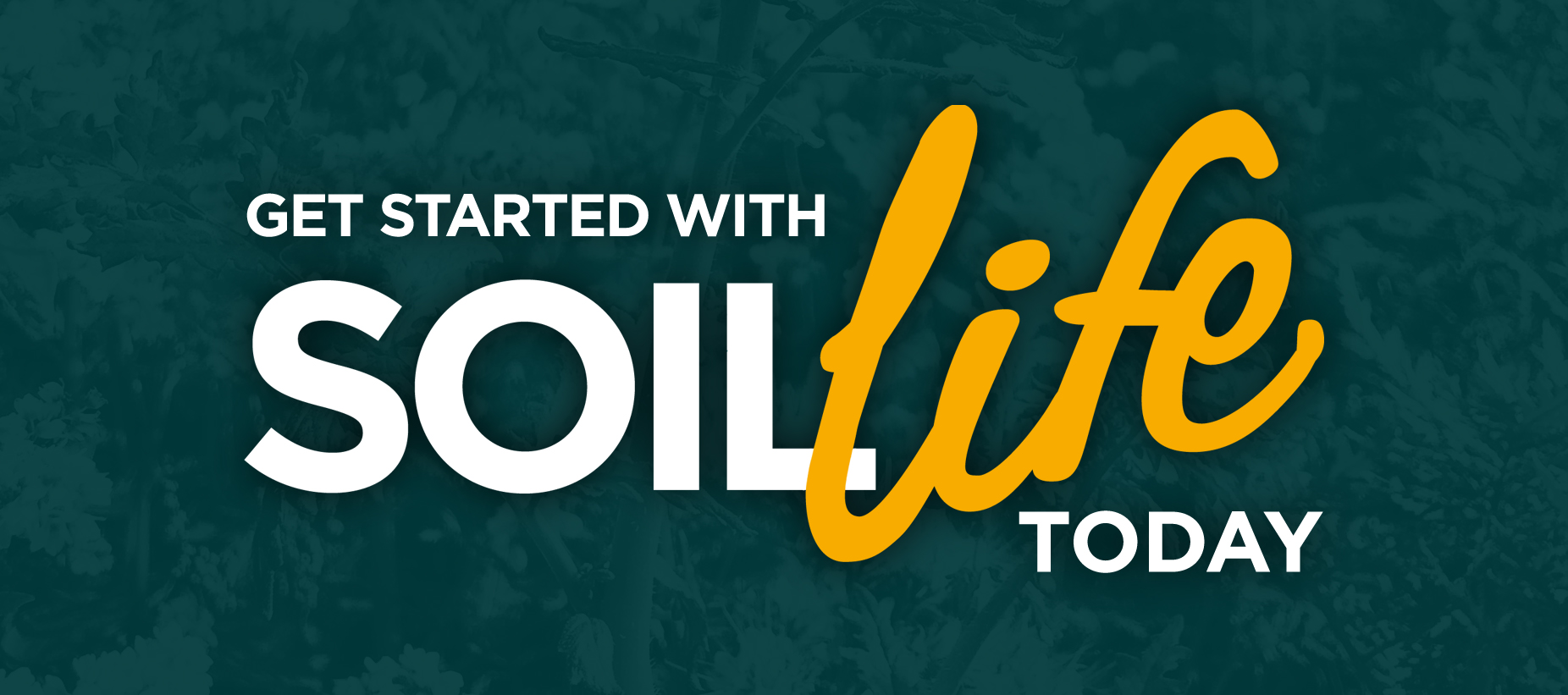 A joined up approach to improve the resilience of your farm business
MyFarm: Keep an eye on the major components of soil health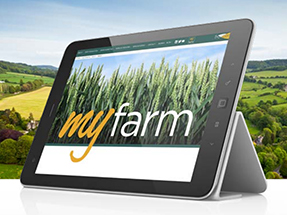 Our MyFarm platform, together with our experts and precision technology from SOYL, makes it easy to monitor some of the key characteristics of your soil. It's easy to log benchmarks, run comparisons and save any records of activity so you can really assess the impact of your soil management methods. Click here to learn more about the platform.
Kings Crops: Stewardship and environmental management techniques to improve your soil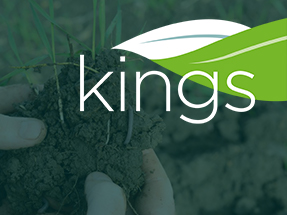 Kings can help you implement strategies to improve soils, water management, farm biodiversity and overall productivity. With experts able to support with farming policy, stewardship and environmental scheme requirements, Kings will help you safeguard your farm's 'natural capital' in a way that supports sustainable productivity and your bottom line. Click to find out more.
SOYL precision: Detailed soil insight to help you make informed decisions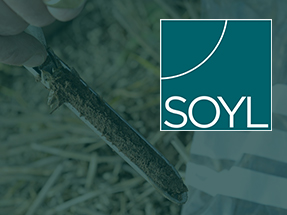 SOYL's precision farming services, coupled with the technical advice and guidance from its experts, can provide you with a whole range of data about your soils. In addition to a Soil Life report, precision technology such as electrical conductivity scanning, GPS sampling, analysis and mapping can help further determine how to get the best from your soils going forward. Click here to find out more.
3D Thinking: Frontier's trials and research programme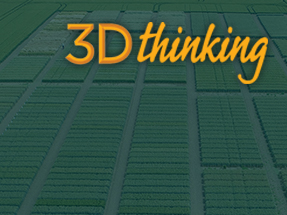 While soil health and management is a core part of the work undertaken as part of our 3D Thinking programme, trials work also looks at crop production strategies around varieties, nutrition, inputs, spray technology, seed rates, seed treatments and pest control. Click here to learn more about the work of our trials and technical teams.