Crop Protection
The strategic use of chemistry in combination with cultural measures will help ensure effective control of weeds, pests and diseases.
Regulation and resistance, continue to reduce the portfolio of active ingredients at our disposal
The technical challenge of modern day crop production means expert, qualified advice is essential
Integrated approaches combining crop protection with cultural control are key
Responsible use and production stewardship vital to maintain product availability.
Producing more food from the same or less land, while at the same time seeing the available crop protection options diminish due to regulation and resistance remains a key challenge for food producers.
Effective disease control remains central to profitable farming and to minimise the cost / tonne of production through increased yields. Varietal choice and the use of inherent disease resistance should be a primary consideration when deciding on cropping plans. Seed treatments help manage the threat posed by seed or soil-borne pests and diseases, and play an increasingly important role, for example in managing viruses transmitted by aphids.
With the decline in triazole activity and the threat of resistance to the SDHI class of chemistry, foliar fungicide programmes must become more protectant. Understanding shifts in fungicide sensitivity against septoria tritici and yellow rust population allows fungicide programmes to be optimised to achieve maximum return on investment. Application technology and attention to detail are key to getting the most from the products available.
The results from our discovery site at Staunton in the Vale allow us to understand the impact of rotations and cultivations on black-grass population dynamics.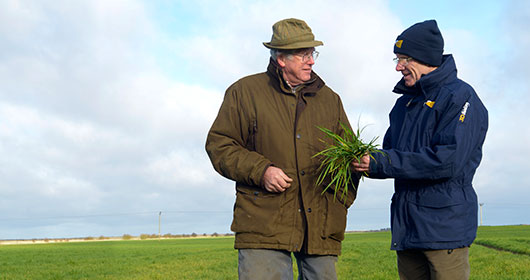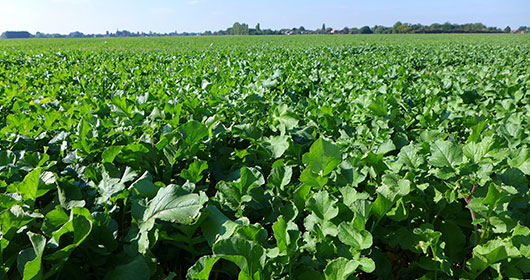 With the shift in emphasis from a risk based to a hazard based approach for crop protection products, it is likely that the number of active ingredients at our disposal could reduce further.
In response 3D trials are looking at control programmes that include those products we think will survive. In the future we expect to see the addition of biological and biostimulant products that will encourage the plant's natural defence system and complement current strategy.
3D Thinking in Action
Frontier's R&D programme supported at our regional discovery, development and demonstration sites is committed to addressing the challenges faced by growers and to providing future solutions. Strategic areas include product performance, fungicide variety interaction, rotations, soil management and cultivations, crop establishment, application technology and the use of precision approaches.
To find out more about 3D Thinking in Action, please click here.