Frontier's Sustainability Strategy: The Responsible Choice

At Frontier, our business approach is underpinned by our 'ICE' values – Integrity, Customer focus and Expertise – which drive our behaviour and are key to our success.
Our ambition is to grow our business responsibly, doing things properly because it's the right thing to do. We use our expertise, our scale and our leadership position to make a difference to others.
Some companies call this sustainability. At Frontier, we call it The Responsible Choice (TRC).
We are committed to net zero by 2030
In 2021, Frontier made an ambitious commitment to bring carbon emissions from our own direct business operations to net zero by 2030. You can read more about this here.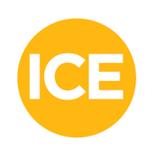 Our values of Integrity, Customer Focus and Expertise are the foundation of The Responsible Choice.
Frontier is successful because of the hard work, commitment and behaviour of our people. Our values are firmly embedded in our culture and are recognised by our customers, with whom we enjoy close relationships.
The Responsible Choice is a natural extension of our values of Integrity, Customer focus and Expertise, providing a focus on those areas in which we can have a positive impact for the future. We have identified five areas in which we will take actions to ensure the long term, sustainable and responsible growth of our business; helping us to achieve net zero by 2030.