Grain Sampling


The challenge in grain sampling is to obtain a representative sample that will accurately reflect the characteristics of the whole bulk.
It is vital to do so in order to ensure you have a sound understanding of exactly what is in your store; this will help you market your grain and ensure that it is of the spec required by the end market for which it is destined.
The best opportunity to do this is during the filling of your store as this allows for regular incremental samples to be taken from each load. This forms one aggregate sample from which a final representative buyer sample can be prepared. These can then be picked up by our grain collectors and taken for analysis.
The test results obtained from these samples will better represent the bulk than those obtained by spearing heaps. This means you will have a better understanding of the variability of your grain, which will aid you in making your marketing decisions and help ensure that your grain meets contract specifications.
General Self Sampling Grower Guidelines
Follow the AHDB Grain Sampling Guide or view Frontier's grain sampling instructions for advice on self sampling for testing at Frontier lab.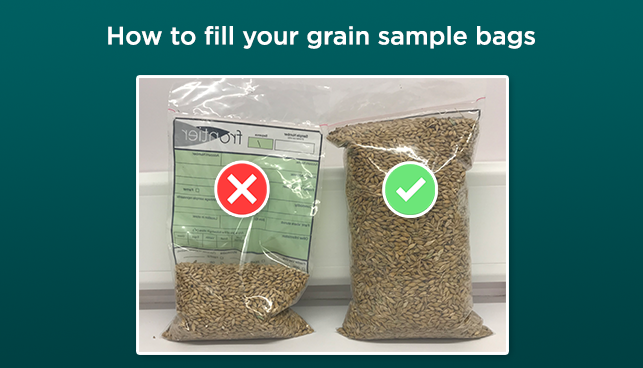 If you would like advice about self sampling, wish to arrange for a supply of sample bags or would like information around lab testing and marketing, please get in touch with your local Frontier farm trader or contact Frontier directly.