Seed
Our advisors are here to help you select the most suitable varieties for your chosen end market, ensuring they are aligned with your whole farm rotation and deliver sustainable returns for your business.
Variety choice will depend on your rotational strategy as well as environmental and agronomic factors. We understand the importance of helping you choose the right variety for your situation, taking into account compatible end markets, rotational strategy, environmental factors and agronomics such as disease resistance, straw strength and other characteristics.
We're supporting UK farmers with sustainable crop production. Learn more >>

Market-leading advice based on real results from our nationwide trials
The seed recommendations and technical advice that we share with growers each season are drawn from a combination of our own 3D Thinking variety trial sites, AHDB Recommended List trials and information from plant breeders.
In helping you plan your crop production strategy, we can share advice that considers your geographical region, farm locality, soil type and condition, key management timings, agronomy inputs and end markets. We're also able to advise on desirable seed genetic traits and characteristics – a key element of sustainable, resilient farm rotations.
You can find detailed recommendations for 2022/23 varieties in our MyVarieties catalogue, or by speaking to your Frontier agronomist or farm traders.



Seed selection: five steps to success
Make sure you budget for your target cost per tonne of production

Understand the characteristics of each variety and choose those that suit your situation

Consider your management requirements, in particular disease resistance, which are as important as yield potential

Sow high quality seed with known germination levels and thousand grain weights

Seed treatments are becoming increasingly important as a first line of defence and to aid establishment - use them to give your crops a firm foundation.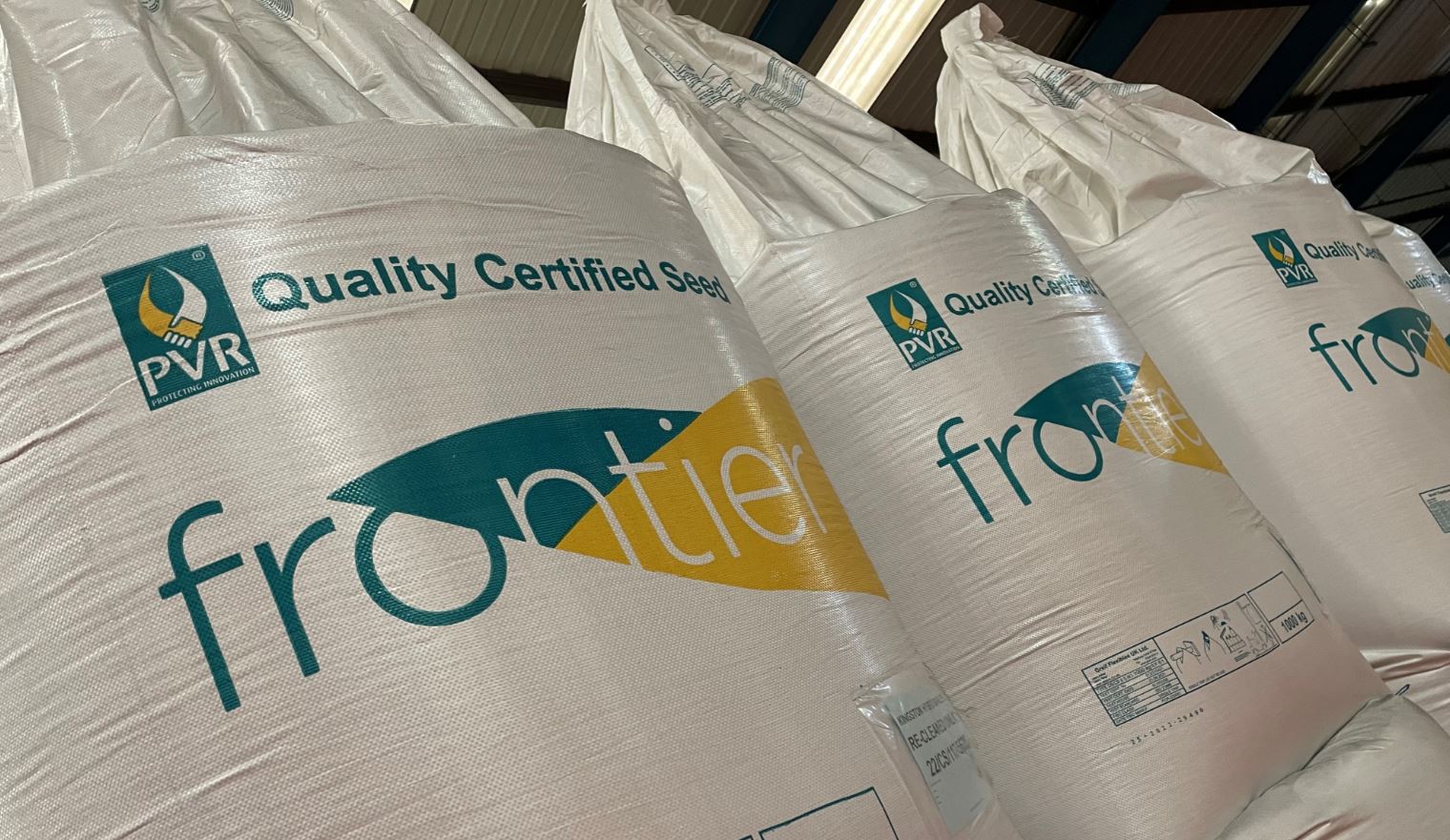 Discover more about our seed varieties, quality standards, mobile seed dressing services and specialist crops.
Improving the logistics of seed deliveries
Farmers can choose to have either 500kg, 1000kg bags or a combination. 1000kg bags can help to reduce plastic waste and increase storage capacity.
Benefits of 1,000kg seed bag deliveries
Speed of lorry unloading time is reduced
If your order is in 1,000kg bags your unloading time could reduce by half, helping you to reduce workload and get back to other jobs quickly.
Reduced waste
Opting for 1,000kg bags means there is 8.5kg less plastic used per 20 tonnes of seed, meaning a reduction in waste removal requirements and associated costs.
Tie off option
All 1,000kg bags can be tied-off, so if your drill isn't suited to the larger capacity you can tie off the bag as you go.
Storage safety
Two properly stacked 1,000kg bags is as stable as three 500kgs and can equate to approximately 25% additional storage capacity.
Flexibility
Frontier still offers a mixture of bag sizes, so you don't need to round your seed order up or down by 1,000kg. We can still provide 500kg bags as part of an order of 1,000kg bags.

Please speak to your local Frontier farm trader or agronomist if you're interested in switching to 1000kg seed bags.
---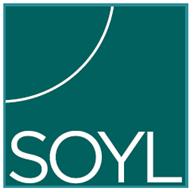 Take a

precise approach
It is possible to identify the optimal seed rate for each variety in relation to the land you are drilling, the soil conditions and the drilling date. Field performance can be improved, however, by understanding soil variability. A soil survey of each field will enable variable drilling according to seedbed quality to reach optimal plant populations.
Trials have shown average yield improvements of 5% from variable drilling when compared with flat rate drilling. Many drills can connect to a GPS system to allow this approach.
SOYL, a division of Frontier Agriculture, is the leading precision crop production service provider in the UK.
To find out more, visit the SOYL website.
3D Thinking in Action
The Frontier trials identify key characteristics of the different varieties and their relative suitability for different situations and markets. Establishment, nutrition and management strategies are also tested by variety to give growers an insight into best practice to deliver the highest yield at the right quality.
You can learn more about our 3D Thinking programme here.
---