Sustainable Crop Production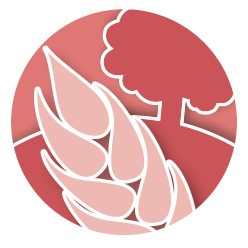 Our commitment to sustainability is woven into all of our operations and the work we do with customers, suppliers and partners. At the very heart of it is sustainable crop production.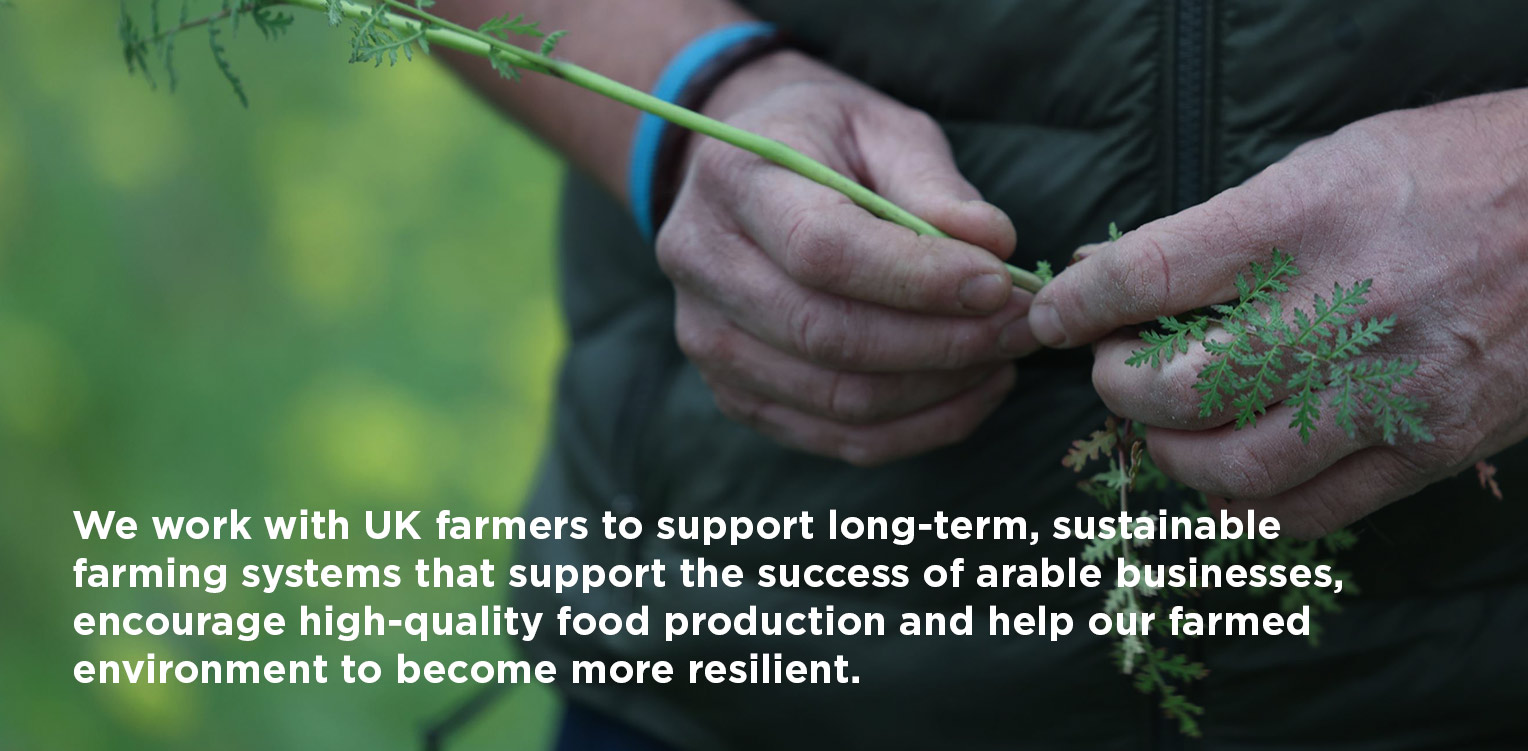 A sustainable crop production system often requires a holistic approach to overall farm management.




We understand that what works on one farm may not always be right for another.




To support farmers who are looking to adopt new practices or explore alternative strategies, we have created a sustainabe crop production model that covers seven focus areas.

7 areas to support sustainable crop production
Hover over a tile and click to learn more.
Crop Growth Cycle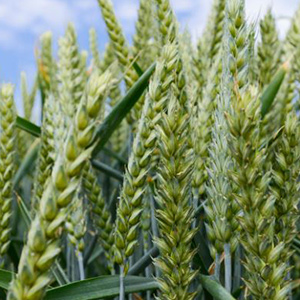 Help with product selection, genetic and biological solutions and complete nutrition programmes
As well as supporting you with product choice, our qualified advisors will help you compile bespoke nutrition programmes to suit your circumstances, ensuring any actives or ingredients comply with new regulations. We can also help with alternative areas of nutrition management, such as the incorporation of catch crops, use of biological products or detailed soil analyses. Learn more.
Soil Function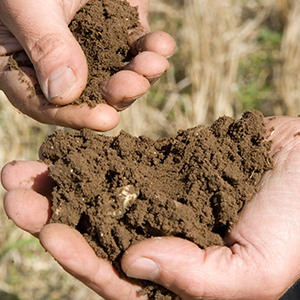 Get a greater understanding of your soils with our Soil Life service
Soils are complex and need careful management. Our Soil Life service comprises a range of report packages that are supported by advice and recommendations from our soil and plant health experts. A network of farm-based research trials that are part of our 3D Thinking programme also mean we can share scientically-proven management techniques.
Carbon Management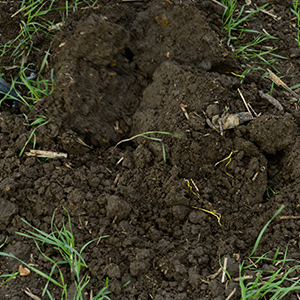 Improve your farm's carbon capture to benefit both the environment and your commercial activities
Commitments to reducing emissions and improving natural carbon resources are high on the agenda. Our specialist team can help you benchmark the soil carbon levels on your farm, provide data for carbon auditing and help you quantify the soil carbon stored/ha. Farm-scale trial analysis carried out at our Peterborough Soil Life demonstration site also contributes to future soil management strategies.
Regenerative Agriculture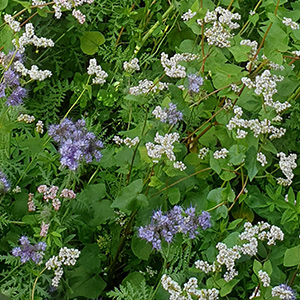 Investigate alternative cropping and integrated pest management strategies
We work directly with farmers to assess and explore some of the core principles of regenerative agriculture, including soil management methods, alternative rotations and integrated pest management. The insight we gather means we can provide practical and relevant advice that works in real-farm scenarios, and ensures that our experts are always equipped with the latest knowledge and solutions.
Environmental Management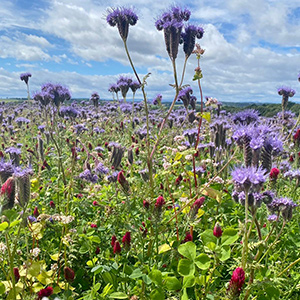 Manage your farm's natural capital and agri-environment schemes to support your crop production objectives
Our specialist crops division, Kings Crops, provides a range of services including industry leading seed suppy, the preparation and submission of scheme agreements, crop protection and nutrition advice, support with soil management, Environmental Impact Assessments, conservation and sporting expertise and the provision of environmental mapping and recording tools.
Digital Solutions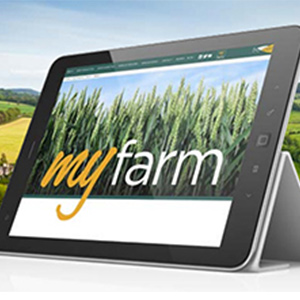 Keep every element of your business at your fingertips with our farm management platform, MyFarm
From general farm account management through to planning and recording all of your agronomy, grain marketing, stewardship and precision farming activity, MyFarm makes it easy to take a whole-farm approach to sustainable crop production. With sight of all your records, access to interactive mapping tools from SOYL's MySOYL application and insightful data analysis, you can make informed decisions and easily evidence your work.
Find out more about MyFarm | View/download the MyFarm brochure | Learn more about SOYL
Compliance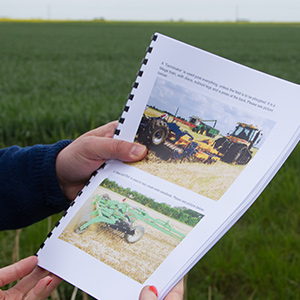 Get support with farm policy, legal obligations, cross-compliance, Farm Assurance schemes and stewardship
With the expertise of our MyCompliance team you can check your farm is meeting regulations relating to water quality, nutrient availability, integrated pest management, pollution, the protection of habitats and overall farm biodiversity. All of the support provided is bespoke to you and supports with audits and inspections.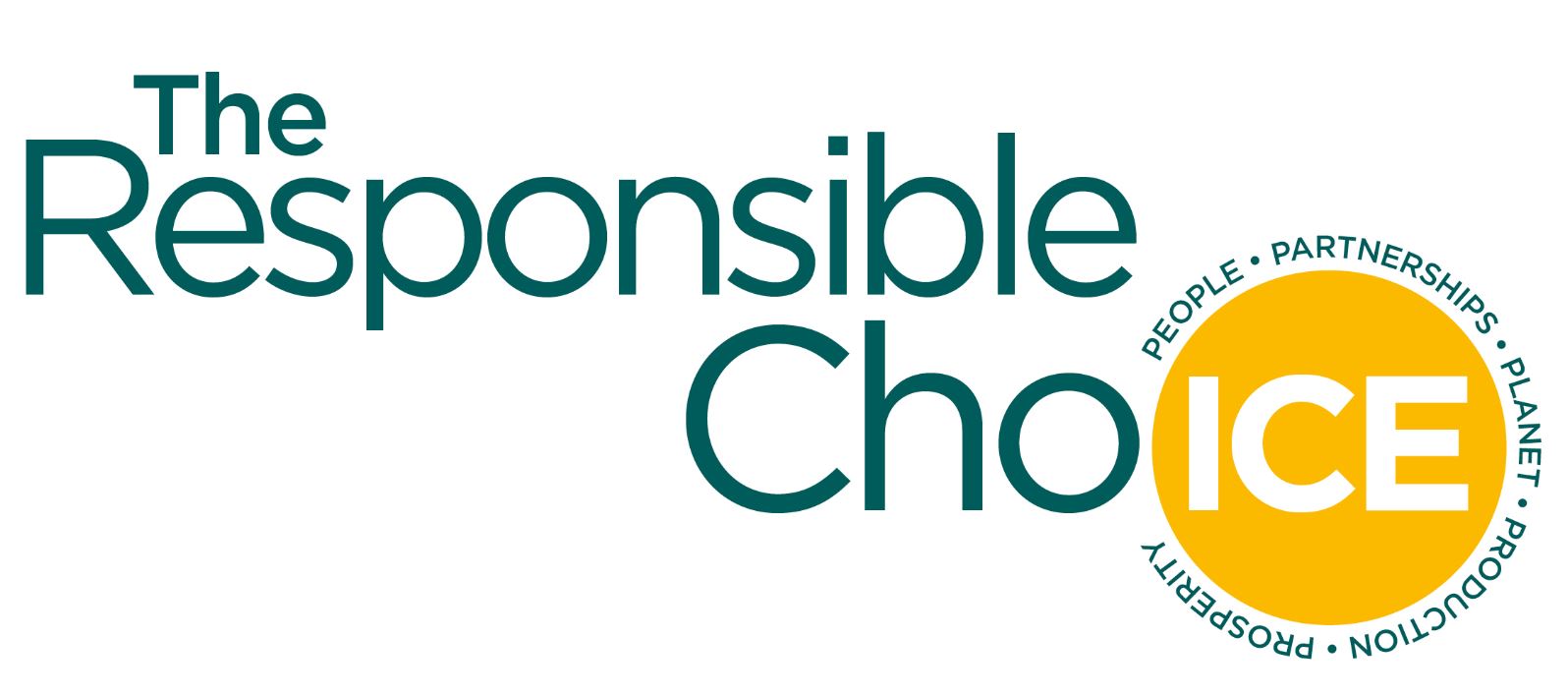 As well as supporting UK farmers, at Frontier we're taking a strategic approach to growing our own business in a sustainable way through The Responsible Choice (TRC).
You can learn more about our sustainability strategy, including our commitment to bring carbon emissions from our own operations to net zero by 2030, here.