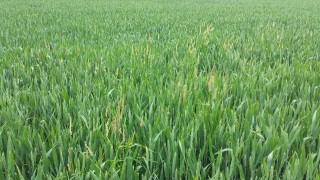 When it comes to managing 'difficult' grass weeds in cereal crops there is no silver bullet. What's required is a long-term plan that encompasses a range of measures which can be adapted to accommodate local conditions and seasonal variations.
Herbicide programmes remain an essential element of black-grass control. With the decline in activity of post emergence contact herbicides in many areas, due to resistance, it is crucial that we capitalise on the levels of control afforded by the residual herbicides used in a stack.
Avadex is one such residual well-suited to stacking and this year it's available in a granular and liquid form, making it accessible to more growers.
Should you be using Avadex?
Growers with 'bad' black-grass problems are more than likely already using Avadex as part of the herbicide programme. However, if black-grass has only recently appeared on your farm, the first question is where has it come from? The reality is it is likely to have been imported onto the farm either on machinery or via straw or manure and is highly likely to carry some resistance. In these situations an early zero tolerance policy should be adopted and the inclusion of Avadex should definitely be considered.
When it comes to winter barley, post emergence grass weed options are limited, so again maximising the control from the pre-emergence spray is vital, Avadex will help with this.
If you have increasing problems with ryegrass and brome then think about including Avadex in the programme.
Why Avadex?
While flufenacet remains the foundation active ingredient in the stack, tri-allate (Avadex) has proven its worth by, on average, adding 15-20% to the level of black-grass control in trials, Figure 1. It also offers good activity against ryegrasses, wild oats and bromes (subject to germination).
A robust residual stack should focus on stacking different modes of action. With that in mind Avadex (which is in HRAC resistance group N) differs from the actives found in the likes Liberator and Crystal, meaning it is well suited to stacking with these.
This year Avadex is available in two formulations, the granule (Avadex Excel 15G) and a 450g/L liquid formulation (Avadex Factor). While the granule formulation remains the strongest product, the liquid formulation will allow those growers without access to the necessary application equipment to include the active ingredient.
Figure 1 Frontier trial 2016/17.
Benefit of applying Avadex pre-emergence as part of the residual stack. Pre-em applied 17th October, early post-em BBCH 12 – 2nd November and post emergence 29th November BBCH13 (black-grass growth stages).
Finally, I'll leave you with a few timely words of advice on effective use of Avadex this season:
Ensure drilling depth is correct – 40mm for wheat – barley is less critical
Ensure Avadex application equipment is calibrated and check spread pattern
Keep deflector plates clean and at the right angle
Operators need to be qualified to PA4 G if using the granule
Avadex has to be applied pre-emergence. Aim to apply as soon as possible after drilling and seedbed rolling
Always use as part of a sequenced approach with other active substances.




Dr Paul Fogg
Crop production specialist
For specific advice for your business related to this blog or any other aspect of crop production get in touch with Frontier.