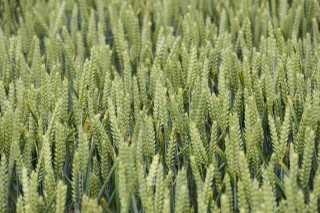 This week we were delighted to hear that one of our customers, Tim Lamyman, has scooped both a silver and gold medal in this year's Yield Enhancement Network (YEN) competition. Congratulations, Tim!
The 2019/20 cropping season was one that none of us will forget in a hurry, with one of the wettest autumns and winters in recent history. This was followed in quick succession by a drought and low levels of incoming solar radiation during the key grain filling period.
Despite these challenges, two of the crops entered into this year's Yield Enhancement Network (YEN) competition by Tim Lamyman won medals in the highest cereal yield category, with 15.4 and 15.6t/ha respectively. Tim was supported in his endeavours by BASF and BioNature UK Ltd; agronomy support came from Frontier agronomists, Jeremy Nicholson and Ben Mead. Seed, and variety advice was provided by GFP Agriculture.
Crop management - attention to detail
The gold winning crop, KWS Colosseum is a new high-yielding soft feed variety grown for seed. It was established on 23rd September 2019 at an average seed rate of 175 kg/ha.
The crop was pushed hard from the start, with three autumn applications of NHK Delta, a stabilised nitrogen fertiliser with potassium. The aim here was to maximise early rooting in order to make a more resilient plant which was better able to access soil water from depth and associated soluble nutrients.
Despite the challenging conditions, rooting assessments carried out at the end of February indicated penetration down to at least 30cm. Given the crop's potential (15t/ha and ear numbers of 550–700/m2) the total applied nitrogen was 358kg/ha, applied in five splits of 52kg/ha, 54kg/ha, 84kg/ha, 84kg/ha and 84kg/ha.
The first and second applications were made during the first and last weeks of February respectively. Splits three and four were applied in March and the final top up in April. This was supplemented with foliar applications of Tip Top, a micronutrient complex containing nitrogen, phosphorus (as P2O5), potassium (as K2O), magnesium, boron, cobalt, copper, iron, manganese, molybdenum and zinc.
At T3, Calflux and X-Stress were applied. The aim here was to improve ear fertility and potentially mitigate the effects of early senescence. Attention to detail when it comes to crop nutrition, supported by regular tissue testing, is one of the key factors being attributed to this crop delivering such a high yield.

The farm's approach to disease management is to produce resilient plants through the use of an advanced crop nutrition strategy. This is supplemented by the use of a full fungicide programme in order to keep the entire canopy disease free and maintain the area of green leaf material for as long as possible which maximises light interception. New chemistry in the form of mefentrifluconazole + fluxapyroxad was used at T1. At T2 the same new azole and SDHI chemistry was used but supported by pyraclostrobin, as found in Myresa + Syrex. The aim was to increase yellow rust protection and utilise the physiological benefits afforded by the use of this particular chemistry. Older azole fungicides were used at T3 and T4 to protect against fusarium and for late season brown rust control. The crop was harvested on 21st August (15.6% moisture content), with an average yield of 15.6t/ha when adjusted for 15% moisture content and a specific weight of 76Kg/hl.
Clearly, achieving award winning yields in what was an extremely challenging season is testament to Tim and the team involved. A great deal of hard work was involved during the season trying to tease out yield limiting factors before they had a significant impact on yield.
It is this last point, where the true value of being involved in YEN lies. What can we learn from this to improve prospects for other farmers next year? Certainly a robust nutrition programme was a key element in the success achieved. This is an area where investment may well pay off when yield improvement is your aim, whether you are looking for a medal win or not!