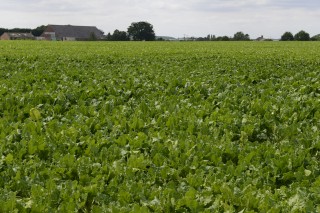 It's that time of year when growers are turning to the BBRO Recommended List (RL) to make selections for the season ahead. It's natural to be drawn to the varieties that have delivered impressive yields. That's important but there are other important considerations to heed – such as how early you will be drilling and how prone the variety is to bolters. Focusing only on yield potential could lead to problems with bolters later.
Many sugar beet growers had more trouble controlling bolters in the 2017 crop, the crop that is soon to be harvested. Clearly this was in large part down to the colder spring weather as this drives the big variations in bolting levels that we see between seasons.
The BBRO sugar beet recommended list provides a lot of detailed information that should be fully utilised when choosing varieties and, while yield is king, early sown bolters must be another of the first sections growers assess.
There are some impressive yield increases in the top line of the 2018 RL BUT a number of these high yielding varieties also have a red cross in the top line of the early sown bolters section. This red cross indicates some very high levels of early sown bolters, especially in 2016 and 2015 (compared with 2014 which was a low bolting season). Growers are only too aware that uncontrolled bolters leave a long term weed beet legacy that is very expensive to deal with.
Many growers plant as early as possible to maximise yield from a longer growing season utilising as much summer sun as we are given. This is a good strategy but when looking at the 2018 RL it is of paramount importance to match variety choice to the early sowing strategy.
Seek advice if you're unsure about variety selection. Avoid being tempted by high yielding varieties if your drilling plan and a RL red cross mean that there is also a likelihood of legacy of expensive long-term problems.
​



Reuben Morris
Crop production specialist
For specific advice for your business related to this blog or any other aspect of crop production get in touch with Frontier.