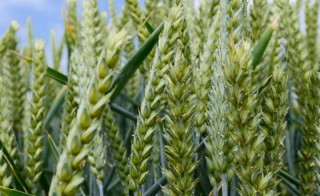 ​Over the past decade, we have seen many new fungicide actives tested and have also lost many others from the store as they are revoked.
Alongside this quickly changing picture of crop protection actives, we have seen significant changes in climate and in weather patterns both in the spring and more recently during the autumn and winter. This often creates a better environment for disease to take hold.
As if that wasn't enough to deal with, there is also now an increasingly significant early season disease pressure as disease pathogens continue to outpace our busy plant breeders' hard work by overwhelming a variety's genetic resistance. As a result, we have seen a number of new races of yellow rust defeat what had been sound resistance in a numbe­r of varieties. These changes can sometimes occur within just 12 months to leave what had been a variety with very good resistance to one that is very susceptible. This genetic resistance change seems to be much more pronounced in yellow rust than any of the other diseases we face in winter wheat.
There is little doubt that choosing to grow varieties with high genetic disease resistance is a good starting point. However, even resistant varieties need protection from all disease pathogens because, if we consistently subject any variety to a pathogen, it will eventually break down. Therefore, it makes complete sense to protect all varieties because without the help of crop protection products they can be rendered incapable of delivering their genetic yield potential. Strategic use of crop protection products will help ensure we keep resistant varieties on farm for many years to come.
We can look at the yield trend for the last five seasons and note the increasing contribution from T1 and, in particular, T0 over the last few years. In the region where I support growers - Lincolnshire and Yorkshire - this is almost certainly due to the increasing challenge from yellow rust now in the early part of the season.
Looking at averages can mask occasions when very susceptible varieties can show big responses to fungicides. However, I believe these figures are still the 'real world' responses that growers can expect to achieve.
A quick glance at the contribution from each fungicide timing based on responses across five years' results from 40 3D Thinking trials sites across the UK demonstrates the benefit, particularly at T2 timing (flag leaf).
Although the graph shows the percentage contribution from each fungicide timing, what a grower is always interested to know is what that is worth to them. The table below gives an indication of what these responses can mean in financial terms, based on current grain values (14th April Farmers' weekly figure), which is £148 for feed wheat
Total value before incurred fungicide costs - £351.31/ha
*It is also worth noting that at T3 grain quality (specific weight) and managing ear disease are also key factors at that timing and a T3 application can give benefit and protection in both of these areas and therefore yield return is not the only factor to consider when deciding on T3 application and timing."
These figures are average responses and we all know that in high-pressure situations, a single fungicide can lift yield dramatically. The key is designing an appropriate program for each grower that protects the financial yield and the long-term genetics of higher resistant varieties.
There is little doubt that this battle will continue year on year as we learn to deal with pathogen mutation climate change and variety traits. Replicated trials, such as 3D Thinking, help to guide our decision making in preparing crop protection programs.