3rd July 2020
In a new series of videos, Frontier Agriculture takes growers on a 'virtual tour' around the wheat and barley demonstration plots at its 3D Thinking trial site in Bleasby, Lincolnshire.
Seed Business Development Manager, Jim Knight, and National Origination Manager, Andrew Hill, stepped in front of the camera to film the 14-video series, providing growers with some valuable insight that is now available to view in a bespoke playlist at www.youtube.com/frontieragriculture.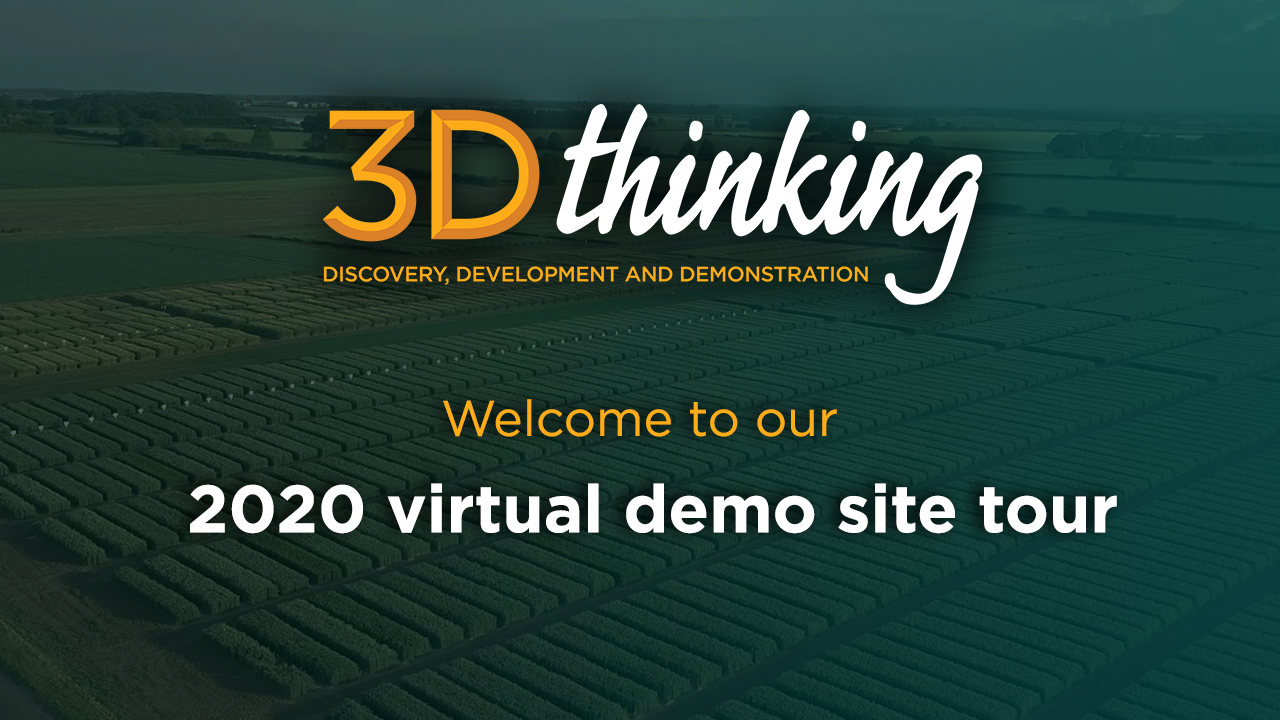 The videos come after Frontier postponed its series of planned 3D Thinking trial site open days due to the coronavirus pandemic. Ordinarily, the chance to visit these sites is a key period in the agricultural calendar for many growers but, with the events unable to go ahead, Frontier's technical and commercial teams felt it was important to bring the open day experience to farmers through other means.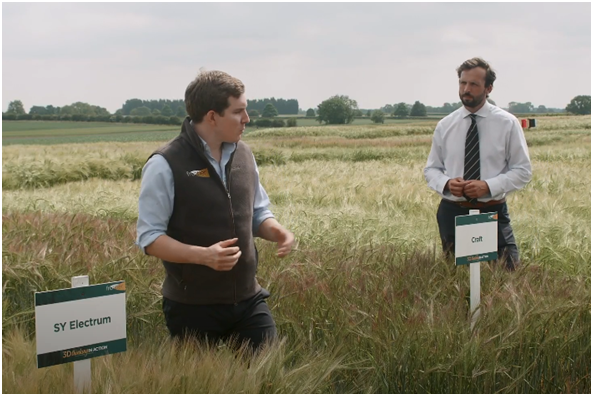 "We're at a stage of the season now where variety choice for 2021 is at the forefront of growers' minds," explains Head of SOYL and Technical Services, James Moldon. "Our open days have always been an excellent opportunity to get out and see just how our variety demonstration plots are performing, as well as get valuable insight and recommendations from experts like Jim and Andrew.
"While our events are unable to go ahead, our priority is to maintain growers' experiences of being able to physically see crops in the field and access the latest expert advice to help with their variety decisions."
The Bleasby 3D Thinking Development site is one of 24 trial sites currently managed by Frontier to assess crop production strategies, new products and seed varieties. The videos filmed there have been split into individual topics to make it easy for viewers to find the information that is most relevant to them.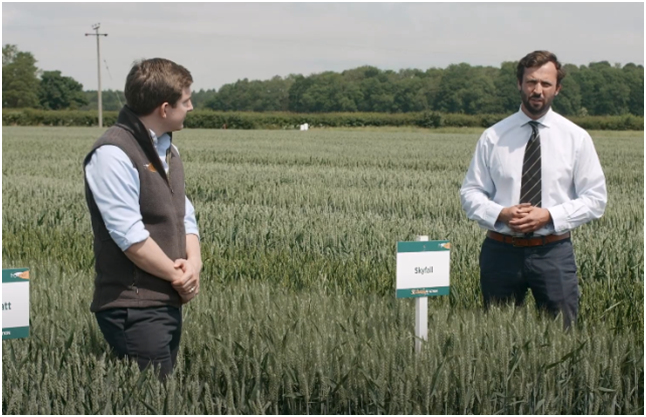 Growers can select videos which specifically address Group 1, 2, 3 and 4 wheats, as well as varieties best suited to late or early drilling and the second cereal position. The different barley groups are also covered, focusing on the end markets they suit and their agronomic differences. Throughout each segment, Jim offers viewers a comprehensive overview of the key varieties in each sector amongst both treated and untreated plots, while Andrew details key market considerations and opportunities for 2021.
"There are some really interesting developments when it comes to variety choice for next year, including new products," says Jim. "Group 4 soft wheats have seen the emergence of RGT Saki for 2020 which is an exciting option and very different to LG Skyscraper and LG Spotlight. Similarly, we also have three new varieties to consider in the Group 4 hard feed wheats: SY Insitor, KWS Kinetic and KWS Parkin.
"While some sectors, such as Group 1 winter wheats, haven't seen the introduction of new options for this year, it was still important for us to evaluate the progress and performance of the leading varieties and help growers make the most informed decisions for 2021."
Following what was a challenging growing season, market considerations for Group 1 winter wheats are of particular interest too. In the virtual plot tour, Andrew explains that winter wheat plantings for crop 2021 are expected to be significantly higher than those in 2020 and, with demand for Group 1 wheats far greater domestically, growers have the opportunity to achieve much higher premiums.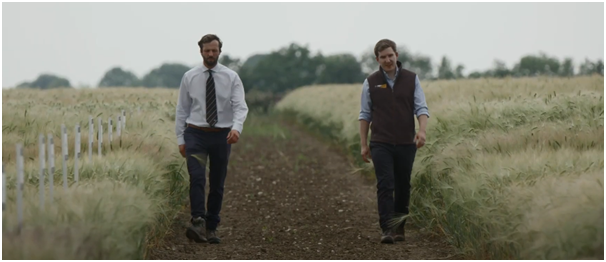 Join Frontier's experts in the field - digitally
Growers can access Frontier's virtual plot tour series as a playlist on YouTube. While the videos are freely accessible to anyone, those with a YouTube account can save the playlist to their own library for easy access and subscribers to the channel can be notified as further videos are uploaded. For growers who watch the series in its entirety, there is also the opportunity to claim two BASIS Professional Register points via a form on the Frontier website.
Looking ahead, while Frontier's 3D Thinking open days will remain a core feature of its innovative trials programme and will return when guidelines allow, James is certain that the value of 'virtual' plot tours cannot be underestimated. "Nothing will replace face-to-face meetings and we'll certainly hold our events again when we know it's safe to do so. However, not everyone is able to physically visit our plots each year and that's where videos such as these play an important role. We're looking forward to more projects like this which allow us to make our trials work and expertise even more accessible."