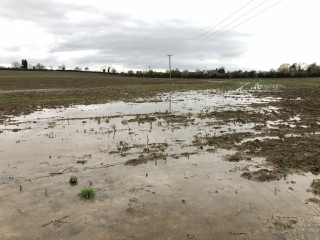 Well, it won't be surprising to learn that many soils will have lost nitrogen via leaching.
To demonstrate the impact, AHDB has produced a map to show the winter rainfall classification. This forms part of the RB209 book method for producing a Soil Nitrogen Supply (SNS) index and is a good starting point as you begin to look at your nitrogen programme for this spring.
However, rather than rely solely on this information, our team at Frontier decided to carry out the measurement of Soil Mineral Nitrogen (kg N/ha) at a number of nationwide trial sites. The findings are outlined in the below table.