23rd March 2017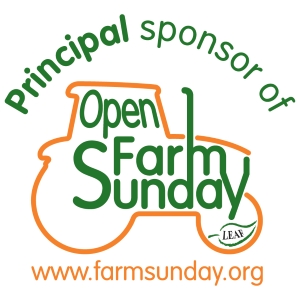 Frontier Agriculture has confirmed another three years of support for the industry's national annual open day, Open Farm Sunday which takes place on 11th June 2017.
Open Farm Sunday will see hundreds of farmers, including many Frontier customers, opening their gates to the public to help them discover how farmers grow crops for food, clothing, medicine and fuel through to the science and technology behind farming and crop production.
For Frontier, which has supported OFS since 2008, involvement extends beyond financial support and many of its employees assist their customers with events on the day.
Commenting on Frontier's renewed commitment, Mark Aitchison, Frontier's managing director said: "We're delighted to make this long term commitment to Open Farm Sunday. We're keen to help promote the huge contribution agriculture makes to our society. We all have a great story to tell and Open Farm Sunday does a fantastic job of connecting our industry with the public."
As well as this sponsorship agreement, colleagues at Frontier will be renewing their commitment to the event too. Many of them roll their sleeves up to help at events by sharing their expertise and explaining their role in helping farmers grow and market their crops.
Since the first Open Farm Sunday in 2006, over 1500 farmers across the UK have opened their gates and welcomed 1.8 million people onto their farm for one Sunday each year. Open Farm Sunday is managed by LEAF (Linking Environment And Farming) with cross-industry support, including the following Principal Sponsors: AHDB, Arla, Asda, BASF, Co-op, Defra, Frontier Agriculture, Jordans, LEAF Marque, Marks & Spencer, National Farmers Union, Sainsburys, Tesco and Waitrose.
Farmers who want to learn more and find out how to open their farm on Open Farm Sunday should register at www.farmsunday.org.