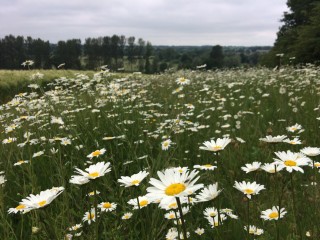 This article was first published in the December issue of Three Counties Farmer.
As soon as the autumn drilling and harvest period came to a satisfying conclusion, it seems thoughts and potential decisions immediately moved to the spring.
No doubt the British weather will serve up some extremities in the coming months but, in the meantime, both livestock and arable farmers will be focussing on spring crops, grass re-seeds, fertiliser ordering and application. Hopefully, in the midst of all this, there will be at least some time over winter and the festive period to digest the performance of the businesses and plan ahead. It's also a good time to attend any meetings or discussion groups relevant to what your business may need in order to progress or stay competitive, in what seems to be an ever-changing landscape both politically and environmentally.
I've written before about the impact that stewardship schemes can have on any business and I still maintain that, with good business sense, every avenue should be explored. I recently spoke at a herbal ley discussion group in Warwickshire and took part in a fantastic farm walk based around the integration of medium-term herbal leys in a mixed farming system. Based on predominately heavy soils, our hosts, Jess and Paul Semple, led a superb tour of the farm and spoke about the integration of the herbal ley system into their mixed farm. Running a strong Limousin suckler herd alongside a thriving arable enterprise, they can see the benefits of producing cattle from this kind of system and are open to new ideas on the best and most cost-effective ways to produce quality store cattle that command premium prices.
The system Jess and Paul have embarked on incorporates a well defined and flexible Mid Tier stewardship scheme which includes options for herbal leys, floristically enhanced margins and wild bird cover and seed provision. All of these contribute to the farm economically and none have altered the flexibility of their farming system. Options such as Herbal Rich Sward (Option GS4 Legume and Herb Rich Sward) can easily be incorporated into a mixed farming system as part of a 4-5 year ley. Under stewardship, it also pays £309/ha, making it hard to ignore its potential in these circumstances.
It's very easy to get drawn into a winter period of slumber and the mundane tasks of any agricultural business. At Kings, the autumn and winter diary is filling with advisory visits and demonstration days. Included in our programme are two drop-in workshops on the 5th and 8th February at our premises at Phocle Green, Upton Bishop, HR9 7XU. You are more than welcome to come along on either of these dates if you are interested in anything related to the above, or to discuss applications for stewardship, get advice on EFAs and learn about the opportunities associated with forage grass, maize and game cover.
One final thought as I wrap up this blog. The end of every year or season spares time for reflection and I hope you all have chance to take advantage of this, as well as recharge and enjoy time with friends and family. A Merry Christmas to you all!