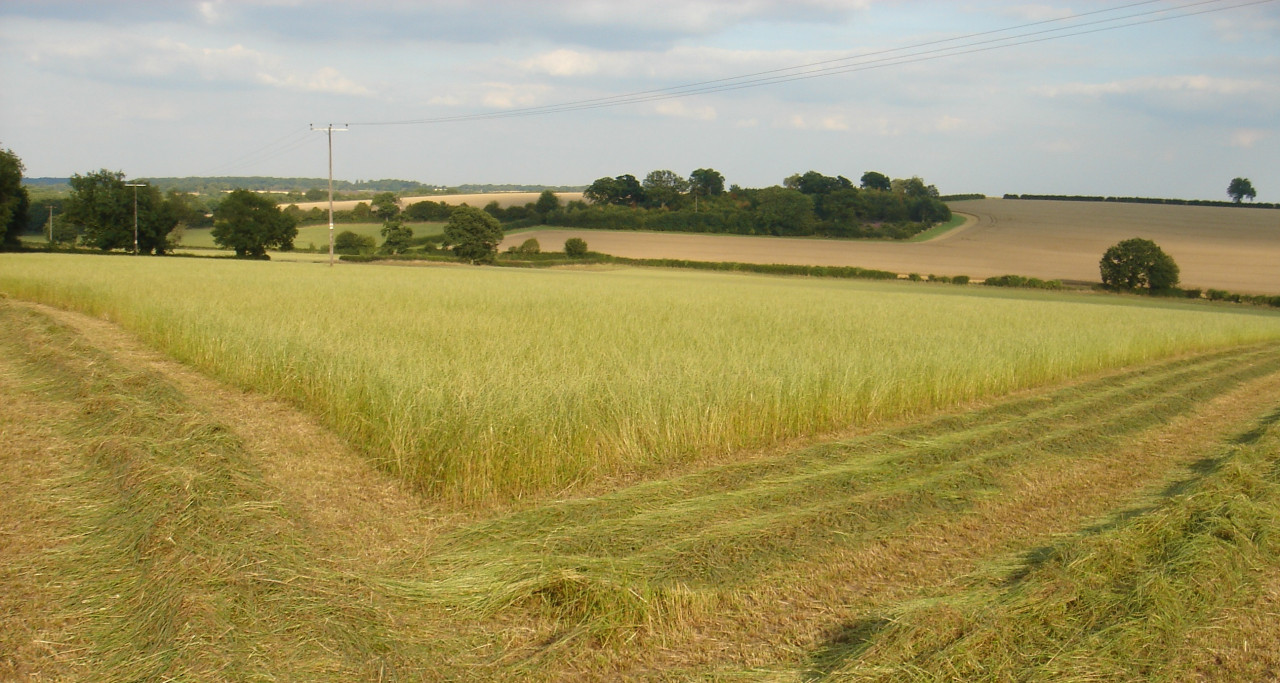 Choosing a grass reseeding mix can be tricky. Even so, the phrase "No, surely its simple" is one I often hear, as well as assumptions that "one field of green is the same as the next." However, with the quality and diversity of work carried out by plant breeders over the last 70 years or so, each field really is different in terms of output.
Genetic improvements in new grass varieties have a major impact on energy density within forage, creating higher yields of both milk and live weight gain therefore optimising margin over concentrate use. Remember, all extra output produced from forage goes straight on the bottom line.
The cost of doing nothing
Importantly, the amount of dry matter produced falls off as opportunist weed grasses take over the ley.
On average, a ley that is under eight years old will typically yield around 5.5 tonnes of dry matter per hectare compared with a new ley, which could produce 12-15 tonnes of dry matter per hectare. This means you could be missing out on up to three times as much grass if you do nothing.
To put things into perspective, the graph below shows that just one year after reseeding, weed species can make up to 18% of a sward. After four years, that figure can more than double to 38%. By year ten, weeds dominate the sward by over 80%.
As weed grasses take over, a ley's response to fertiliser decreases as a result. The digestibility also reduces which leads to poorer quality grazing and forages.
The graph below compares the nitrogen use efficiency of different grass species:
This second graph shows the D-value or digestibility of different graph species:
Main reasons for reseeding
There are a few factors that can drive the need to reseed. Common ones include:
Leys are in poor condition following severe drought
Leys have less than 50% perennial ryegrass (50% weed grasses e.g. common couch, annual meadow grass (AMG), Yorkshire fog, rough stalked meadow grass (RSMG) etc.)
There's a heavy broadleaf weed infestation (docks, ragwort, nettles, buttercups, thistles etc.)
You have short term leys after the second year
Fields are badly poached from winter grazing
Leys with opportunist weeds like chickweed have killed large areas.
Choosing the right mix
Choosing your reseeding mix is important and there are many on the market with huge variations in price and potential performance. You should always be sure on the amount of seed you are buying; for example an 'acre pack' can mean anything from 10 – 15 kilograms. Too light a seed rate can therefore lead to a greater risk of opportunist weeds taking over quickly.
In the current climate, the choice of grass ley mix can have an important financial impact on your farm business. Taking professional advice can be invaluable, particularly as there are so many options to choose from that may not always deliver the desired output but carry a higher cost to implement.
The grazing financial details below show just how important it is that you choose the right mix.
The growth habit of the new leys is something that can also be overlooked sometimes, so it's important to choose a mix to suit your farming system.
Cost of reseeding is covered by returns
When we look at the bigger picture and the objectives grass and forage producers are trying to achieve, the cost of reseeding is just one small part of a much broader equation. When you really consider the results that can be seen from reseeding, it makes it all worth it.
*Costs are a guide based on National Association of Agricultural Contractors (NAAC) 2023 survey and may vary from area to area.
Return on capital from reseeding sits at a ratio of 3.8:1 - there is very little else where such a return is possible. It's important to note though that the cost of reseeding should be spread over the length of the ley. Aim to reseed 20% per annum to keep optimum production.
For advice on how to get the best results when reseeding, contact your local Frontier agronomist. Alternatively, you can get in touch.
---