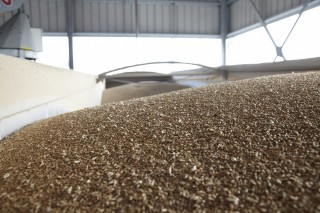 Wheat markets firm on the back of strong export demand and weather concerns
North Africa remained an active buyer, with Tunisia buying 75,000 tonnes earlier this week and Algeria – traditionally supplied by France – holding a tender for January delivery.
The latest data puts EU wheat exports more than 50% ahead of this time last year with over 10 million tonnes shipped, although this is seen as an underestimate. However, this pace will need to be maintained to keep markets buoyant. Analysts, Stratégie Grains estimate EU-28 wheat exports at 28.8 million tonnes – 8 million tonnes higher than last year.
Weather patterns continue to leave minimal precipitation in the east of the European continent and into Southern Russia and Ukraine. Not only are soil moistures low but, with no snow cover, winter crops there are exposed and vulnerable to any blasts of freezing weather should they occur. This is a complete contrast to the western side of Europe which has endured excessive rain and delayed planting progress as a result; highlighted by the French winter wheat drilling put at less than three quarters done.
UK new crop wheat futures eased from last week's highs as farmers enjoyed a very rare few consecutive days of blue skies and no rain. This allowed some to resume their land work and wheat drilling.